A wedding at Grand Manitou Mont Tremblant summit and chapelle St-Bernard
Cynthia and Luc's wedding reception was at the Grand Manitou Mont-Tremblant summit this summer. It was a hot but beautiful day. The views at the top of the mountain were STUNNING! I've never seen something quite like this before : mountains everywhere. But first things first haha… they got ready separately at Sommet des Neiges in the pedestrian village of Mont-Tremblant. The bride and groom were so happy, surrounded with their family and good friends. Living in Florida, it was actually the first time I met with them on their wedding day!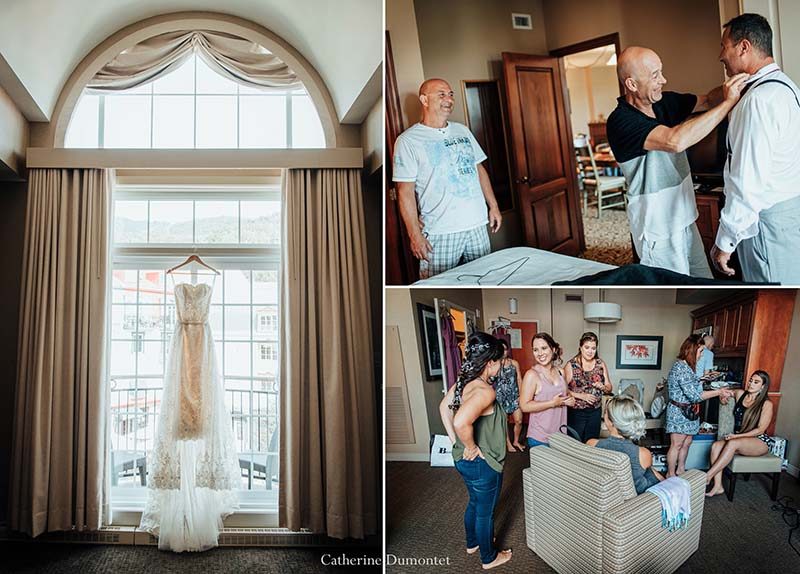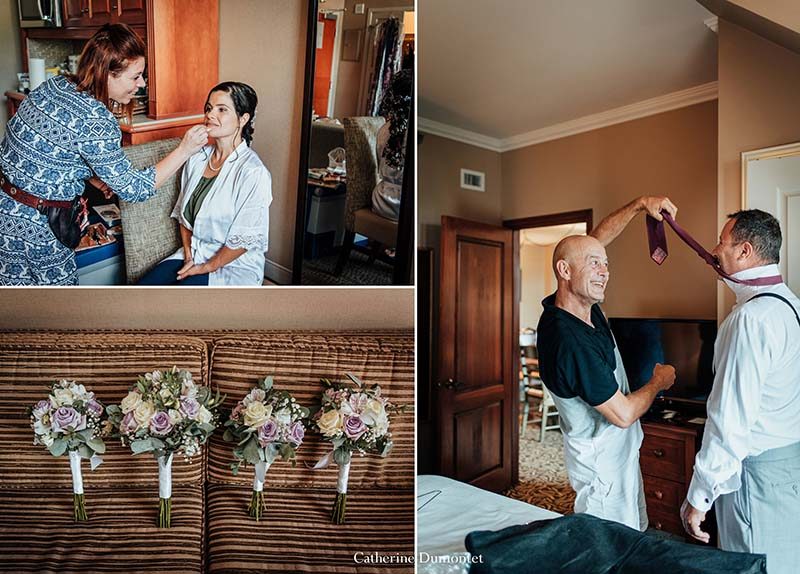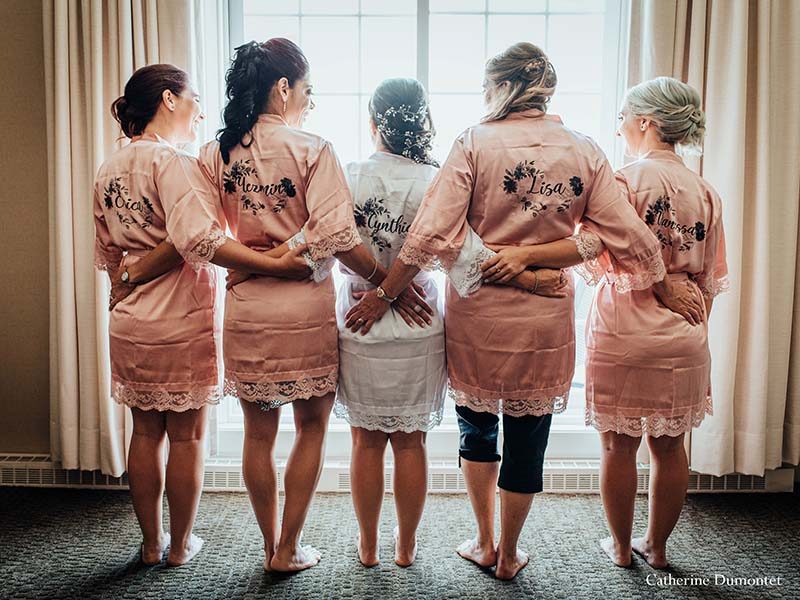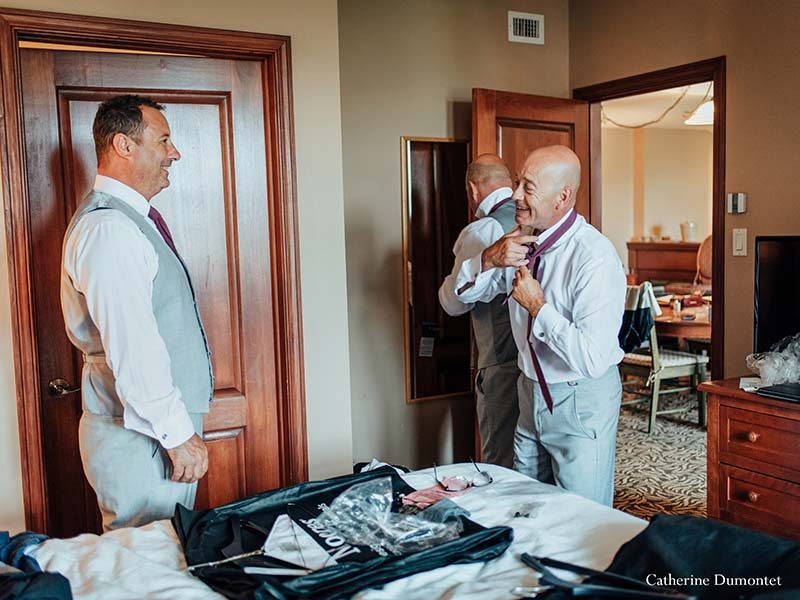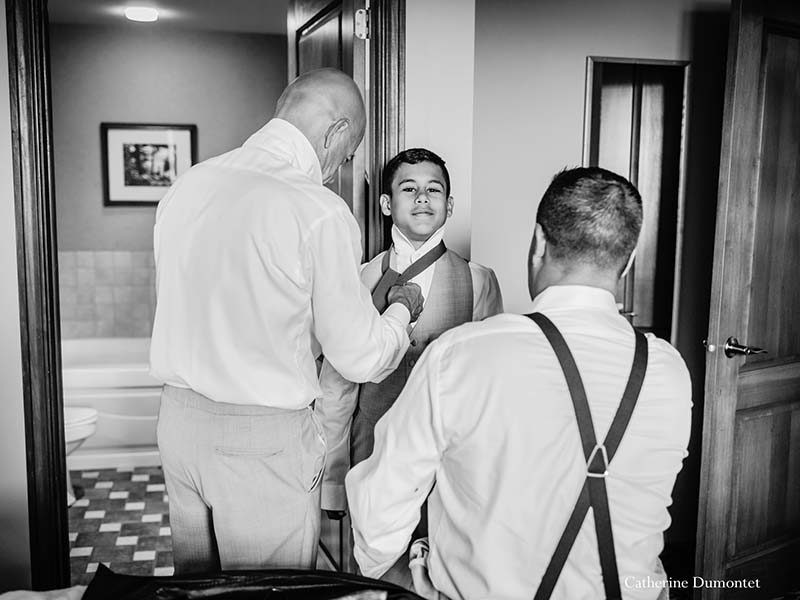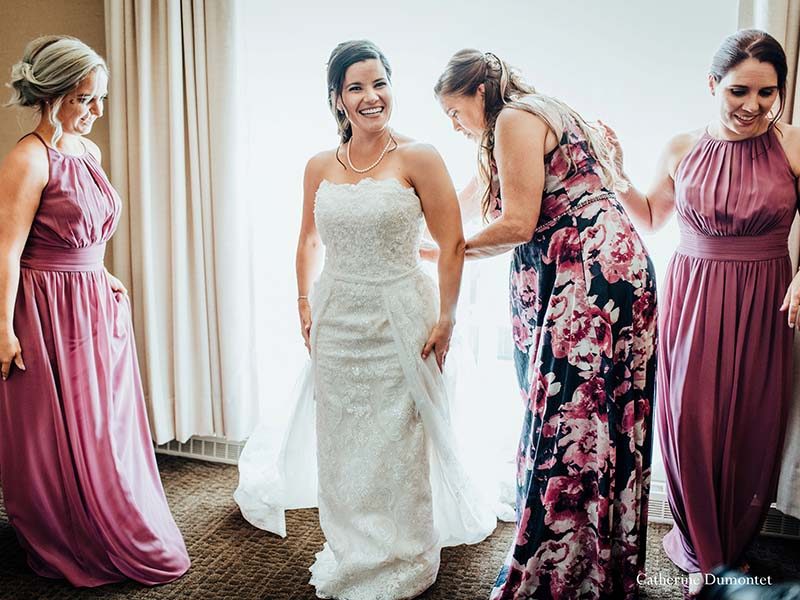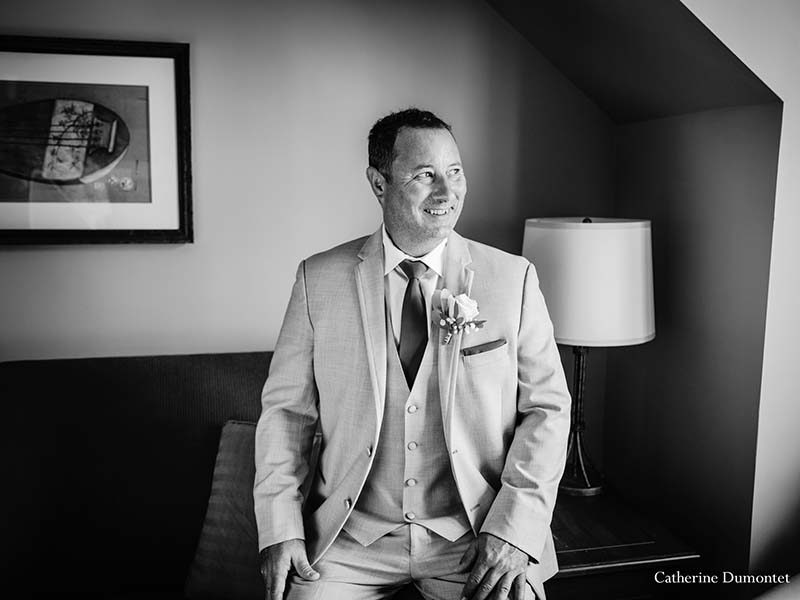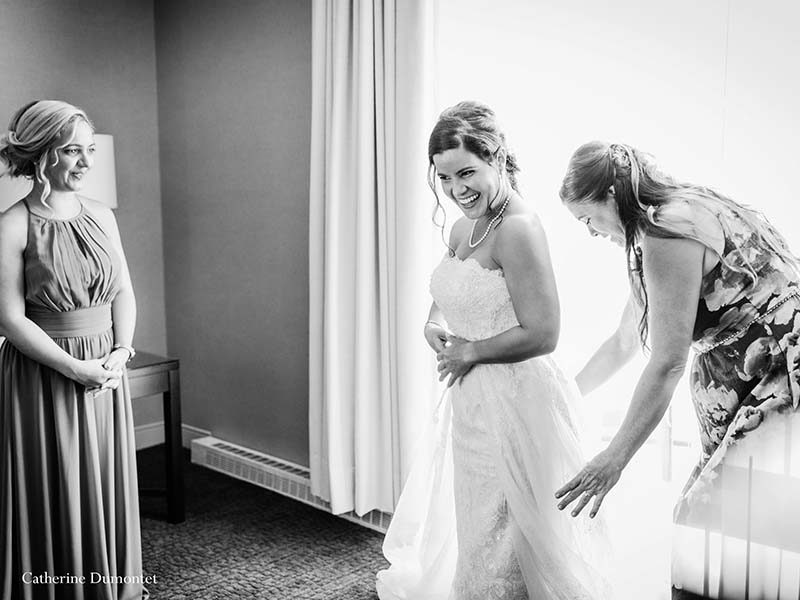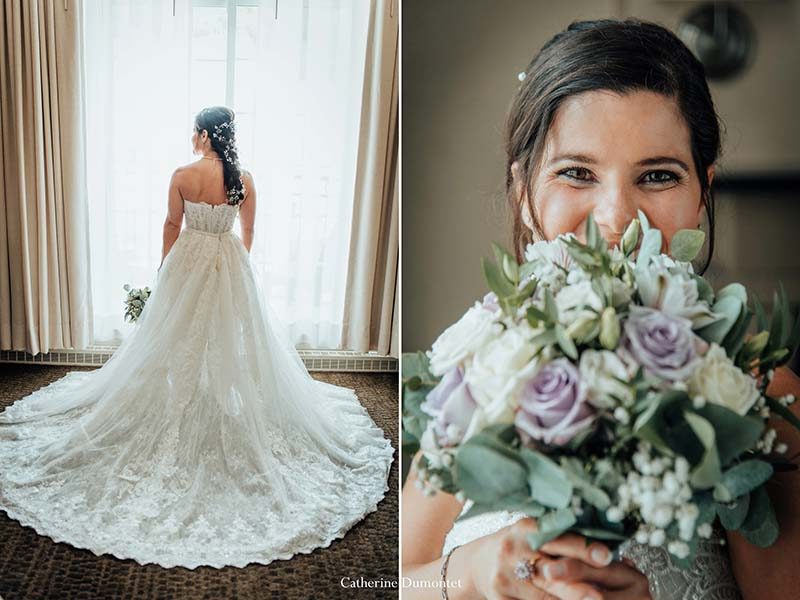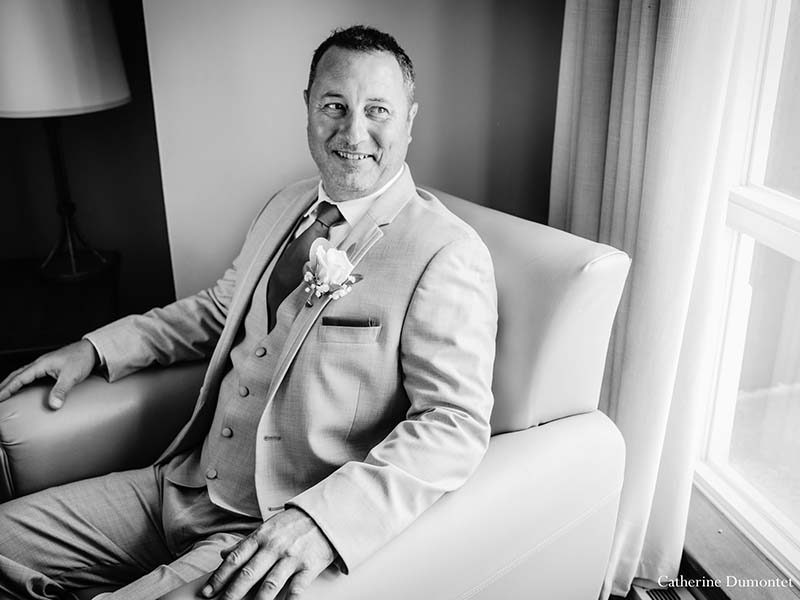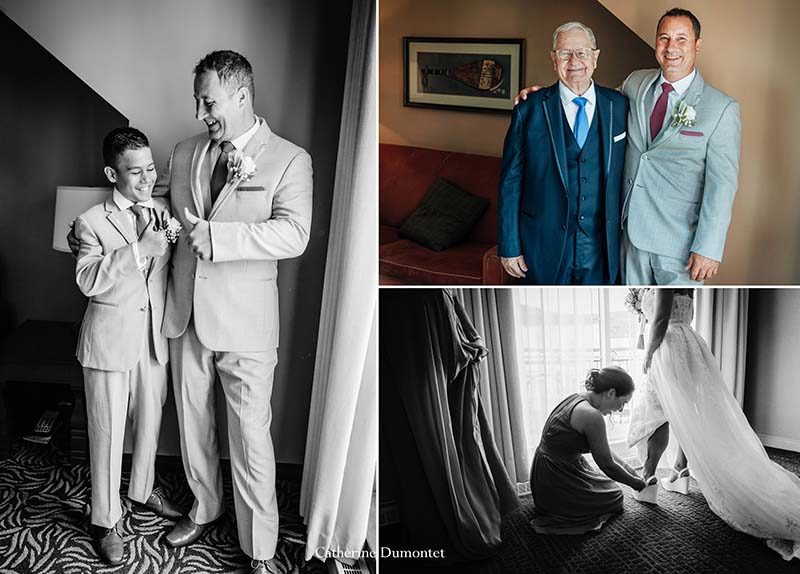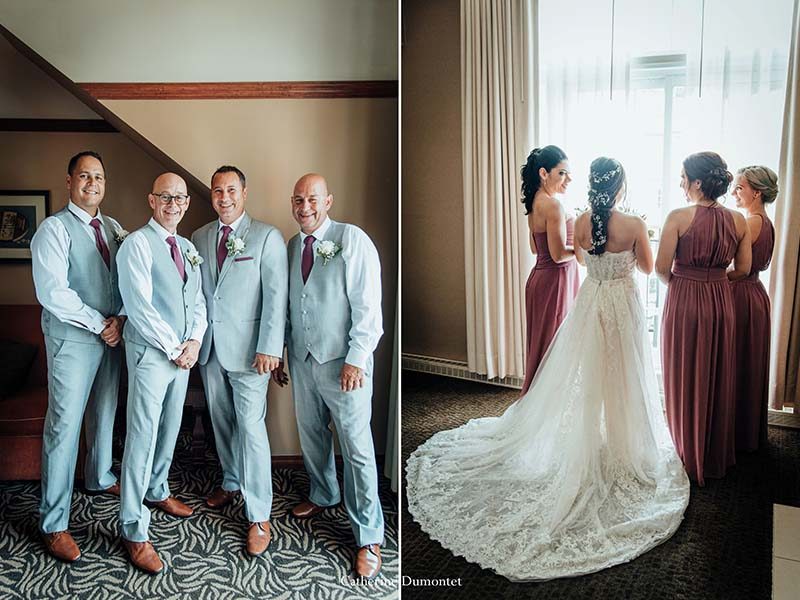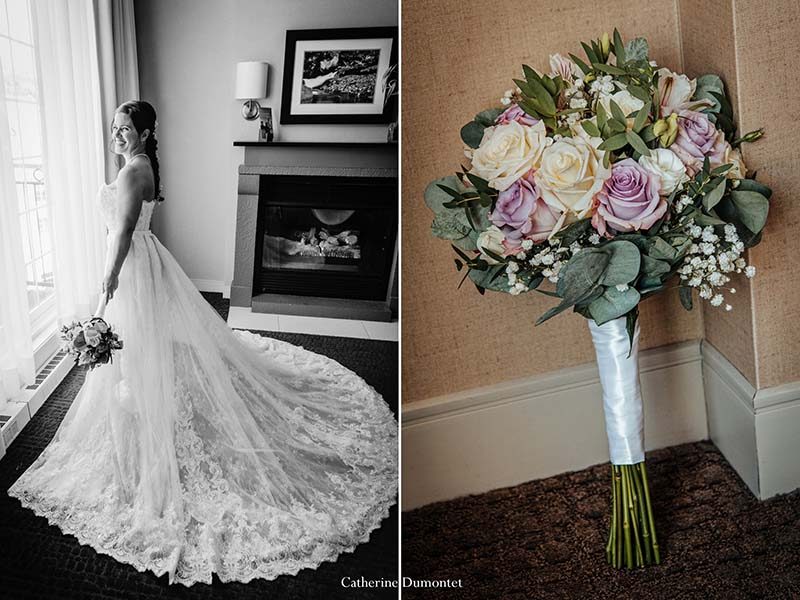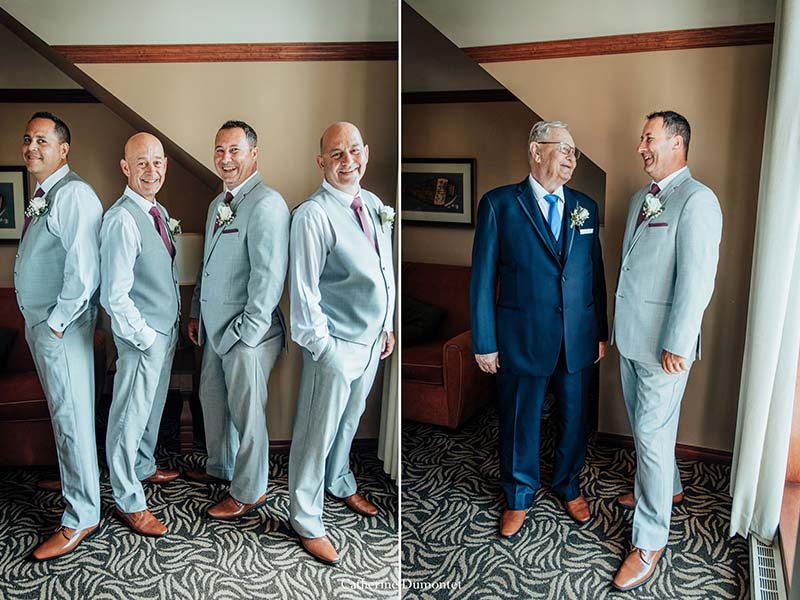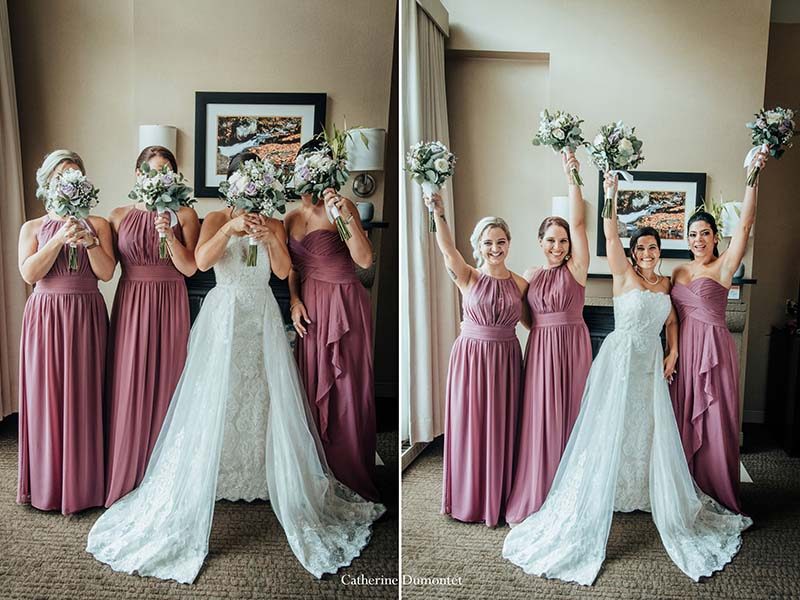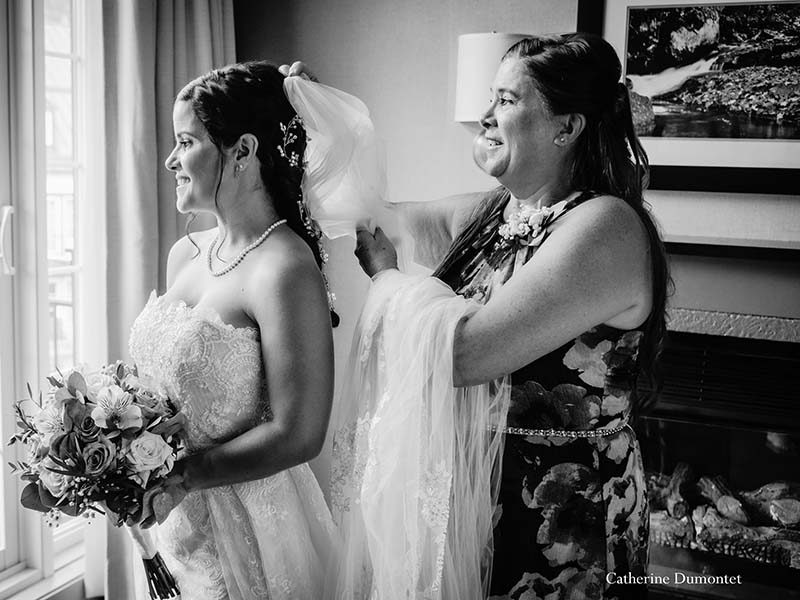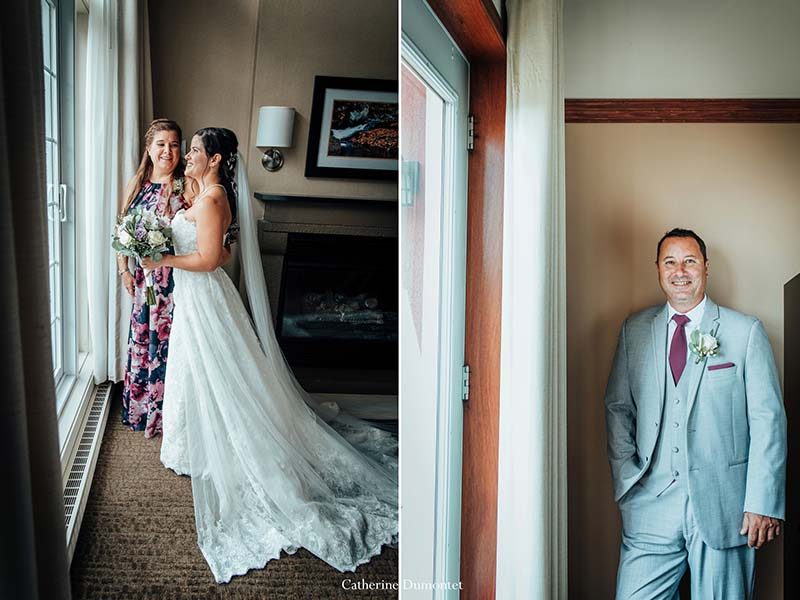 The Chapelle Saint-Bernard
Cynthia and Luc were really looking forward for their big day. Luc, a native of Quebec city, moved years ago in Florida. The couple fell in love in 2012 after Cynthia moved in Luc's neighborhood in Boynton Beach. They hung out several time before quickly falling in love with each other. Both of them enjoy life and love the outdoors! After seeing the beauty of the Laurentians and realizing it was both English/French they knew it was going to be perfect. They wanted to get married in Mont-Tremblant at the top of the mountain! But before that, they had to find a church. And they did when they fell in love (again) with the Chapelle Saint-Bernard!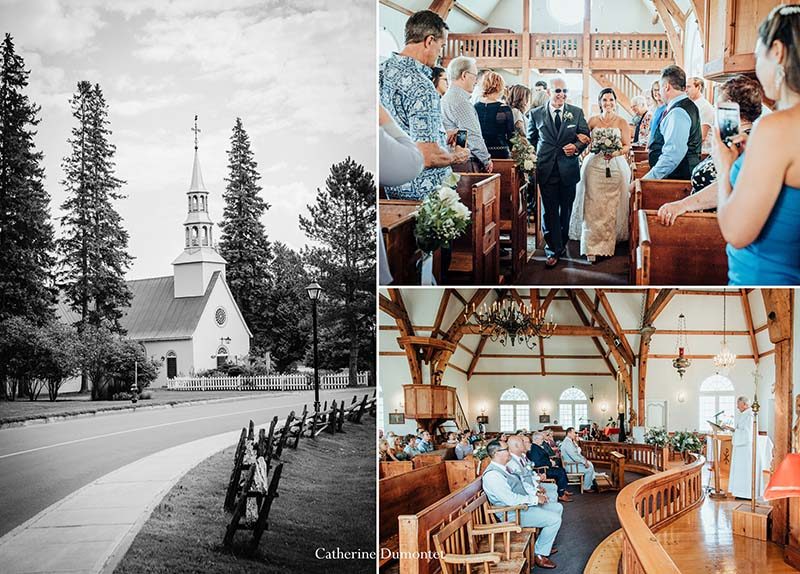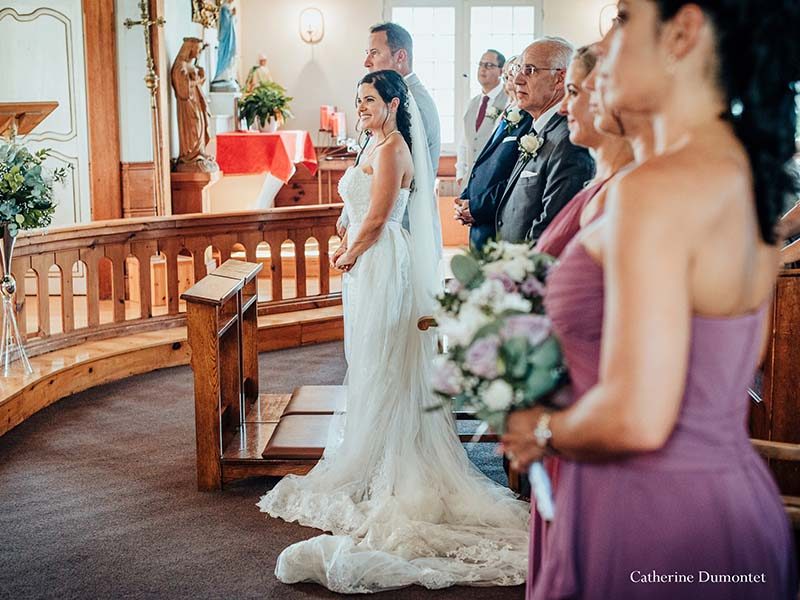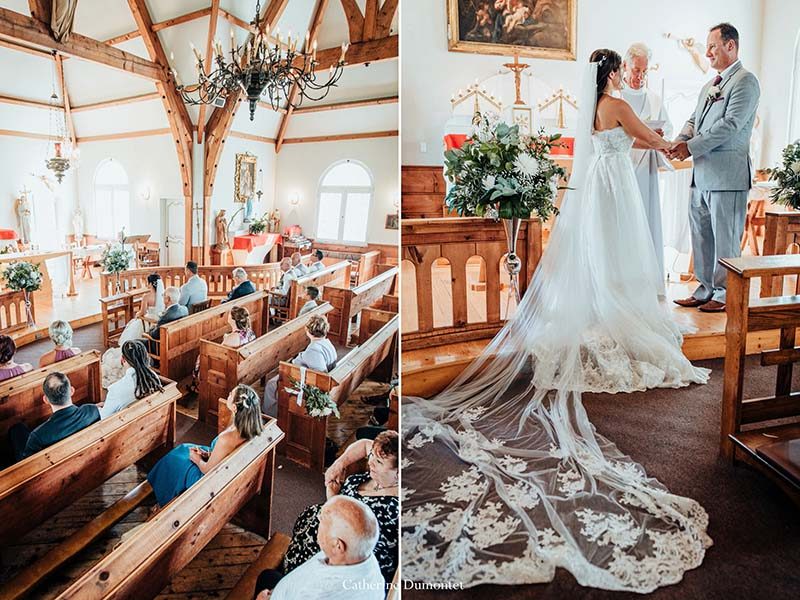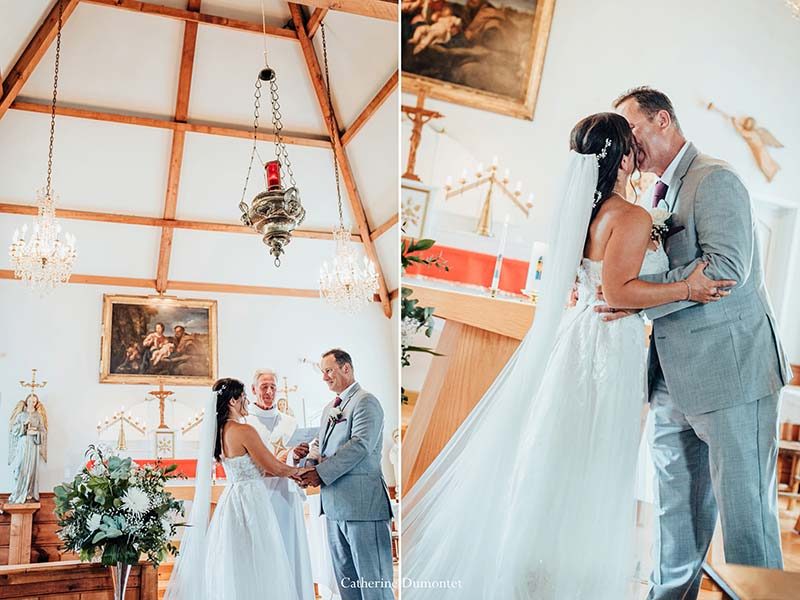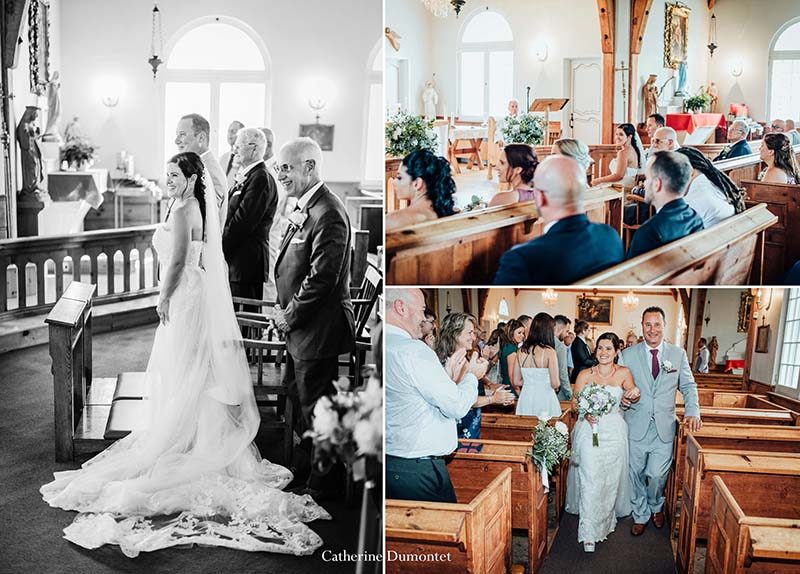 Hotel Quintessence in Mont-Tremblant
After the beautiful ceremony, we took a few pictures in front of the chapel. We went on to go at Hotel Quintessence which is located a few minutes away from the church (by walk). They were so nice to let us take pictures besides lake Tremblant. It started pouring rain, we went inside the hotel and saw the wonderful staircase at the entrance! There was no way I was going to leave without taking a few photos!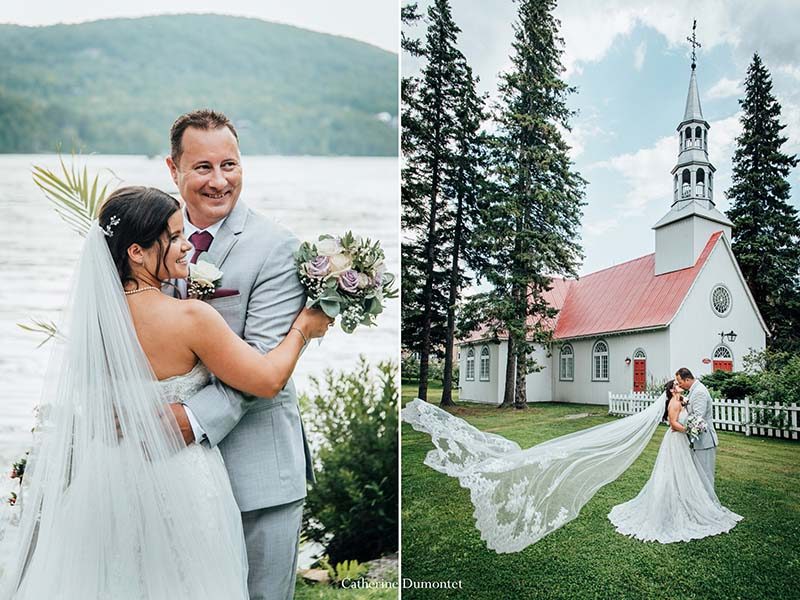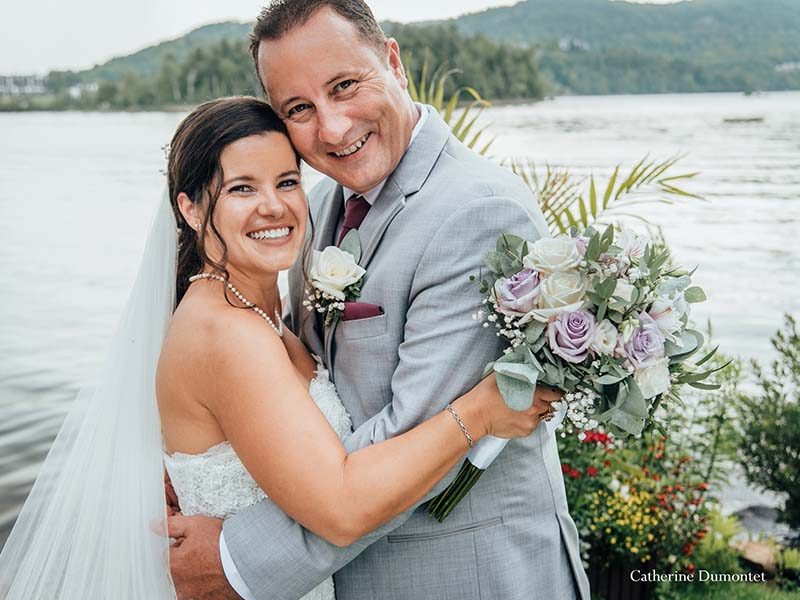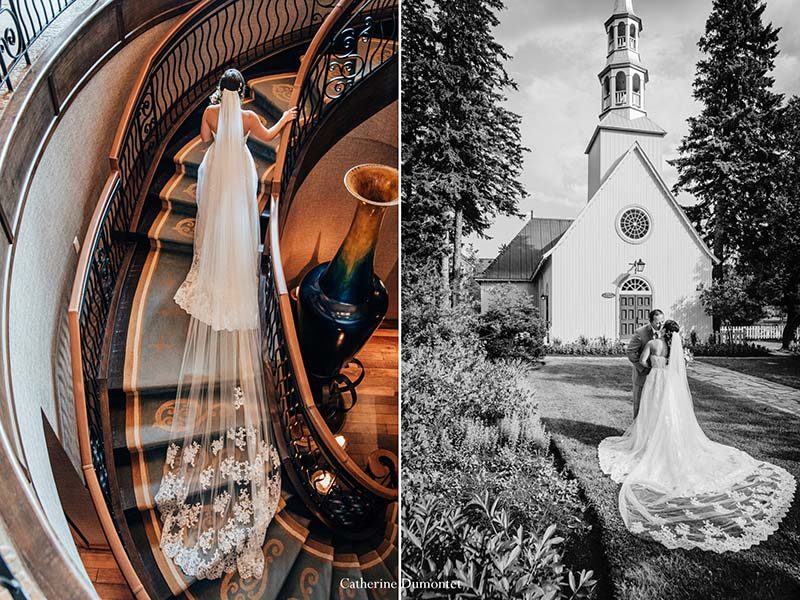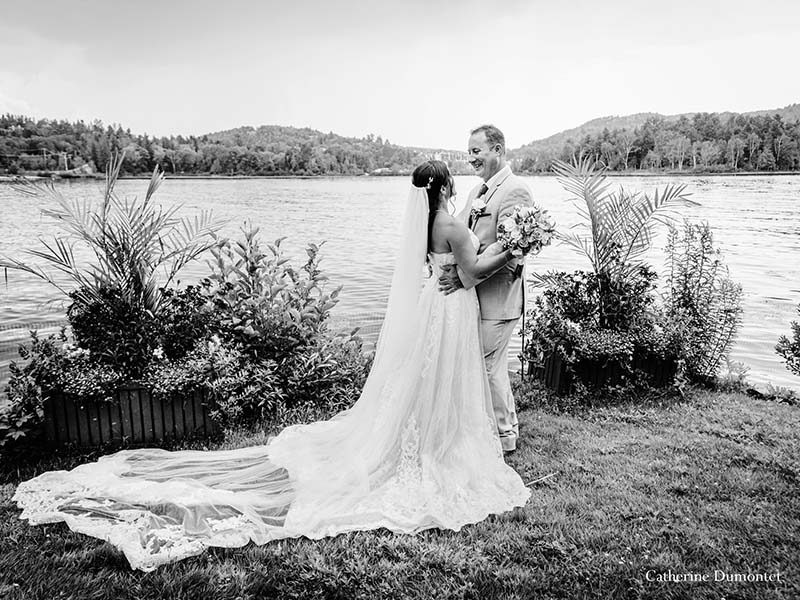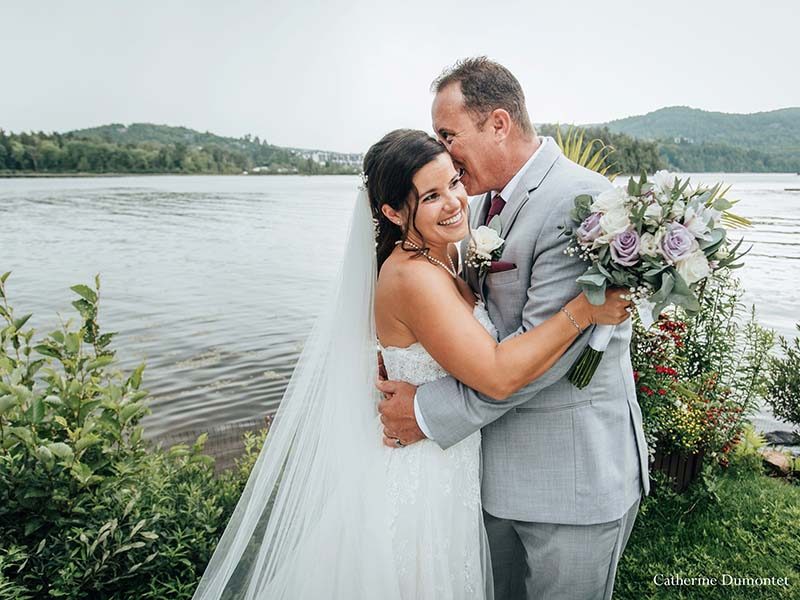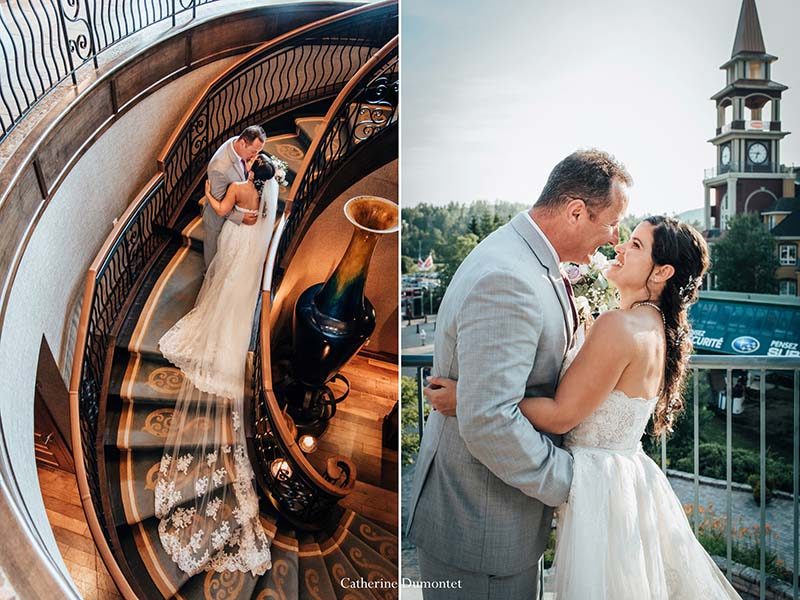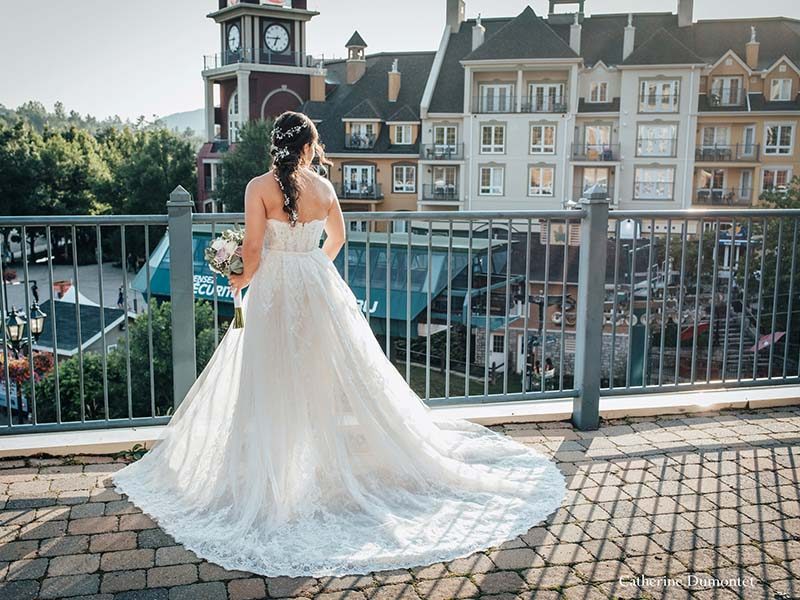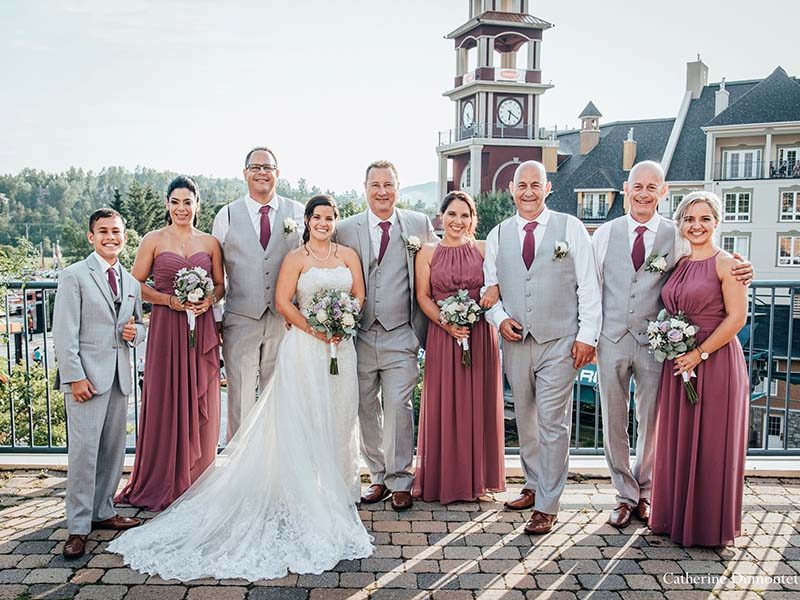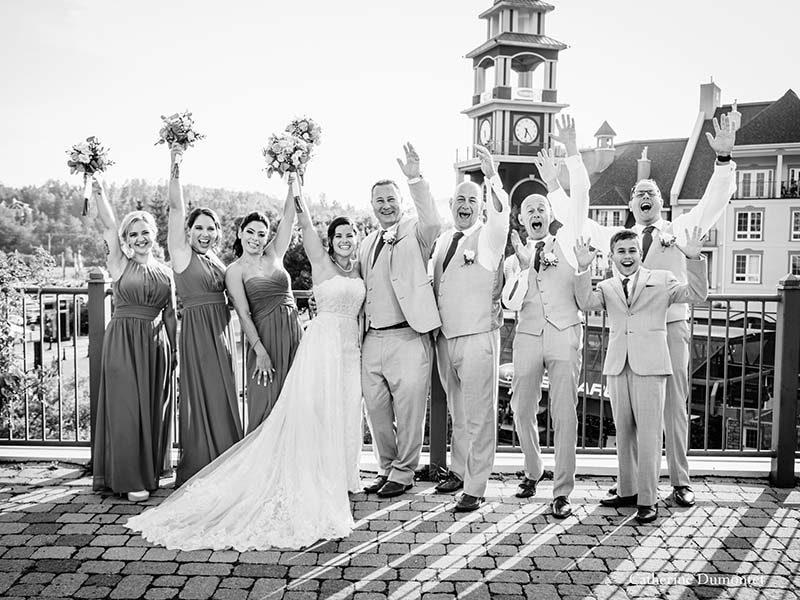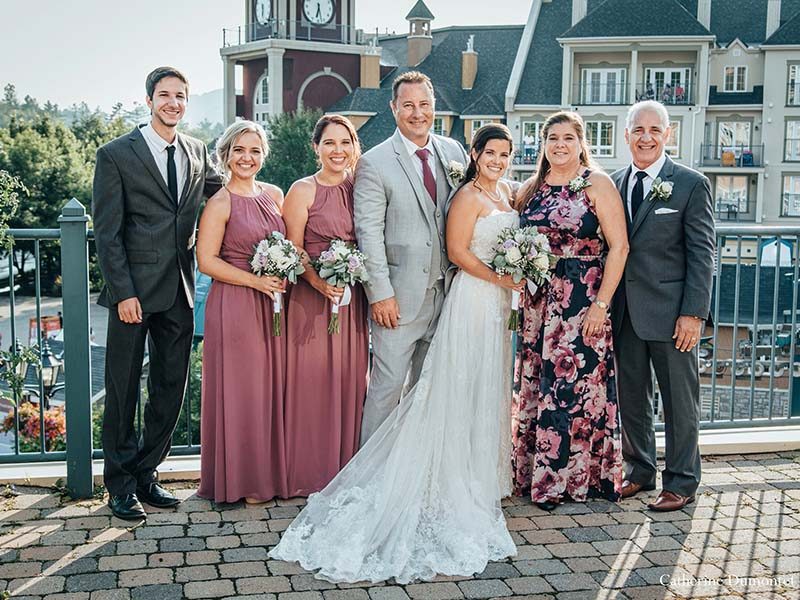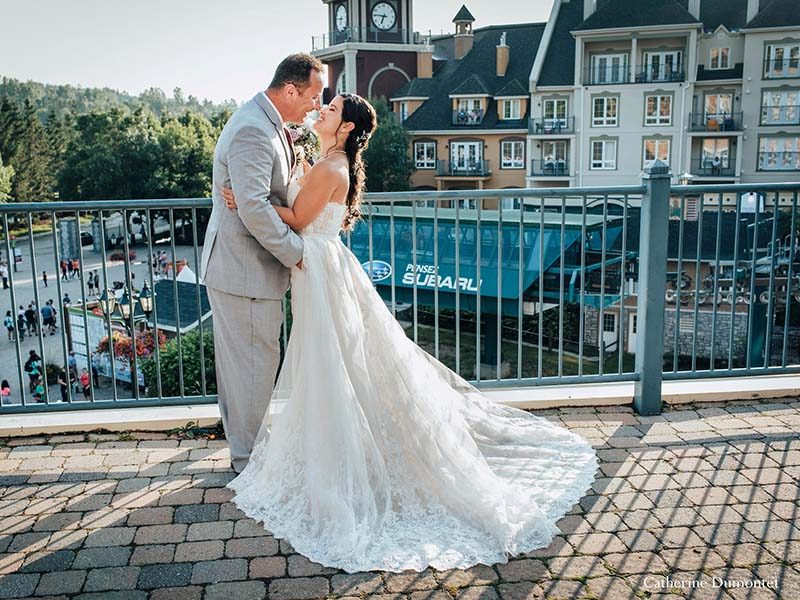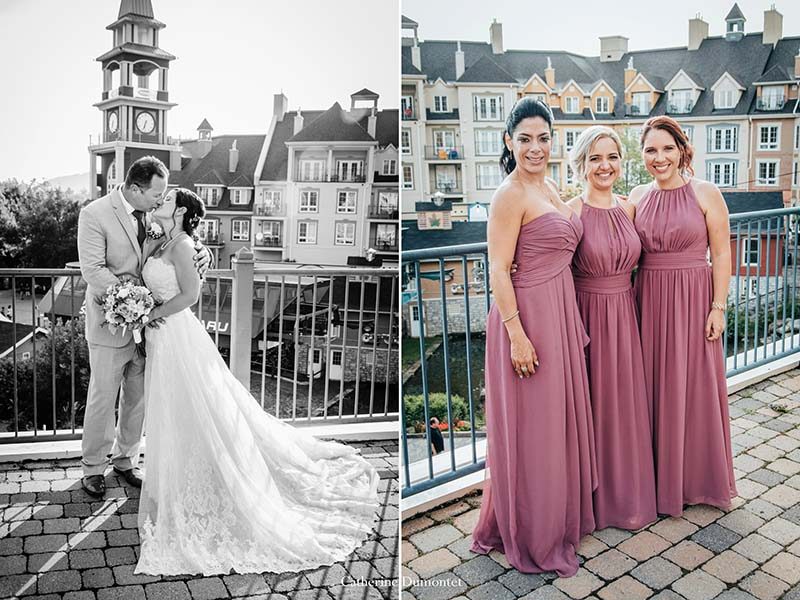 Grand Manitou at Mont Tremblant summit
Cocktail time was great with the terrace overlooking the village. We left the hotel and took the cable car to go on Tremblant's summit. The VIEWS! What's to say about the views? They were INCREDIBLE! Breathtaking views on the Laurentians! So beautiful! I almost went nuts hahaha! When arriving at the Grand Manitou, we took a few photos with guests and families. Cynthia and Luc were so nice and trusted me when I told them we needed to take some more pictures of them alone. After all, the day belongs to them! And how about those memories we've created! I will never forget that day. The light, the newlyweds, the mountains. Such perfection! And shout out to Luc's brothers for being so helpful! They were chasing flies away from me when we were on top of Tremblant haha! They got out before sunset and were really loving me (the flies)!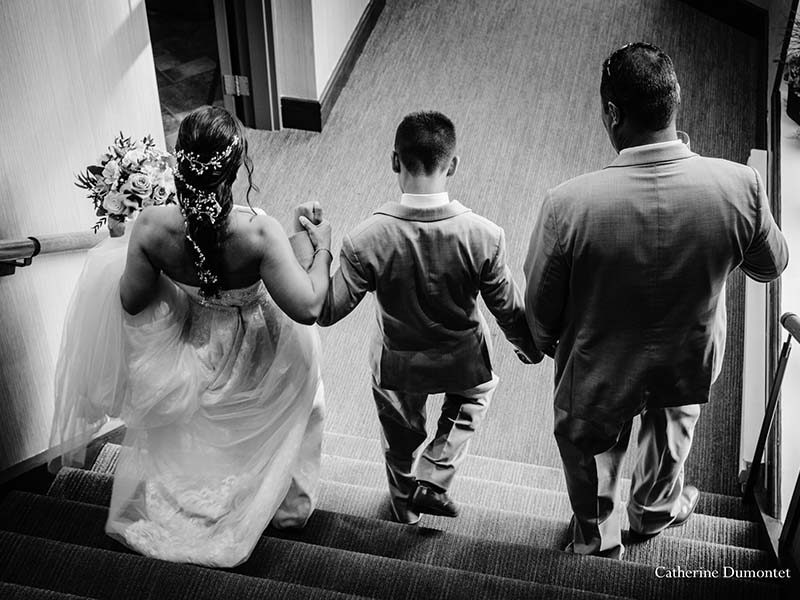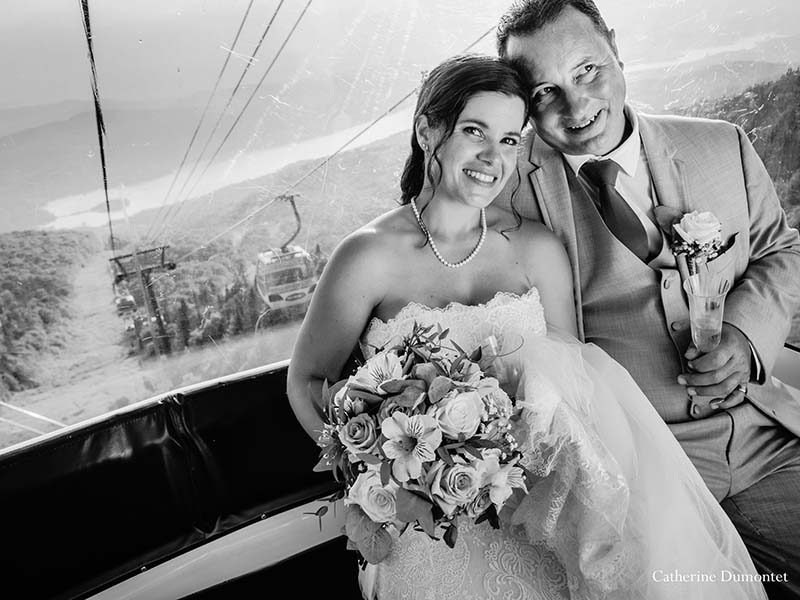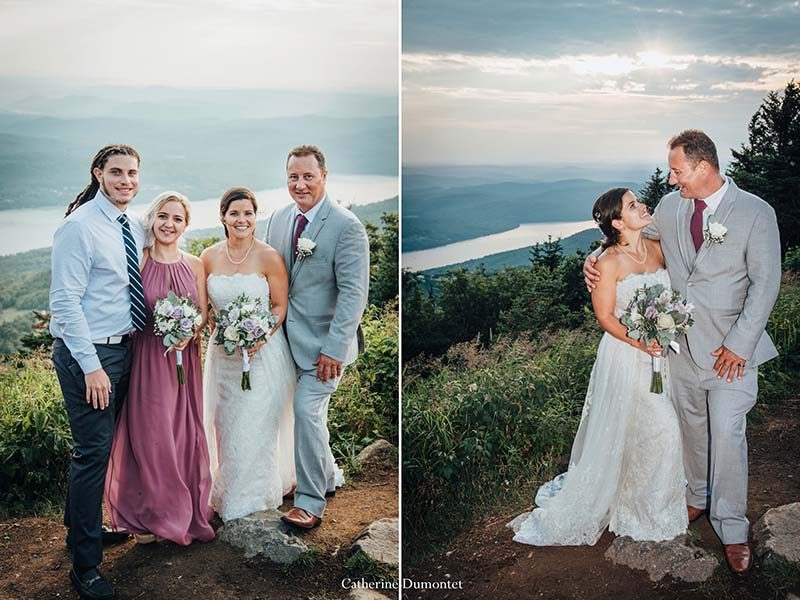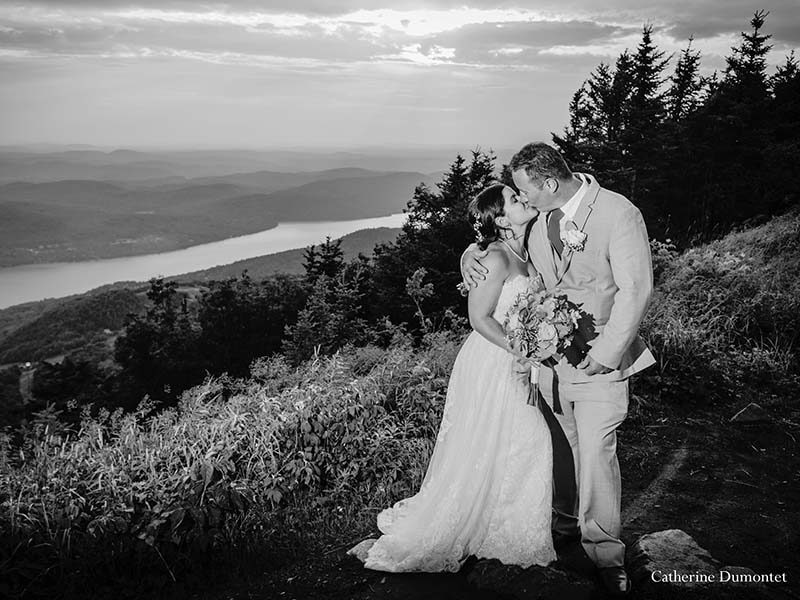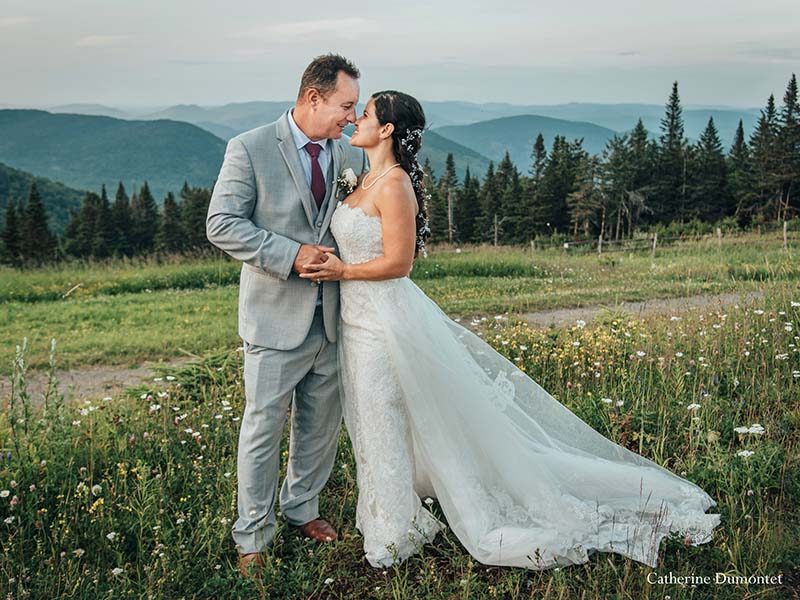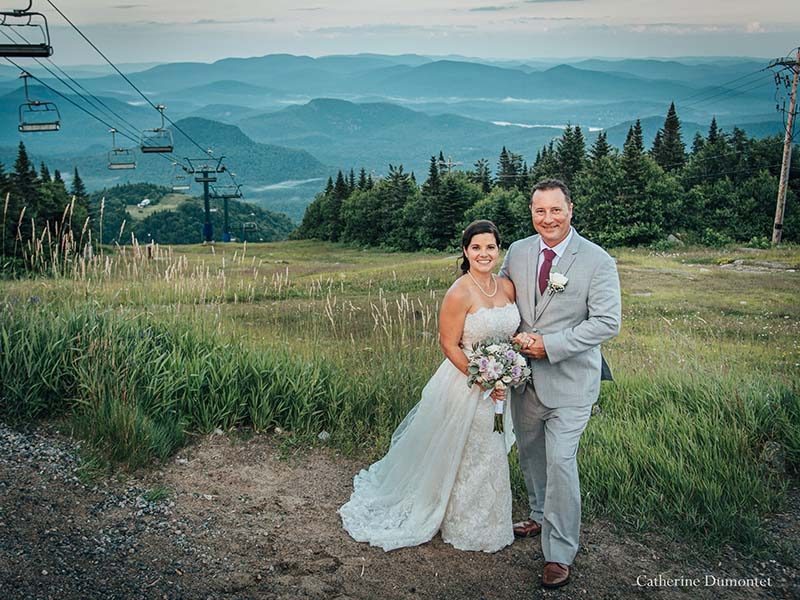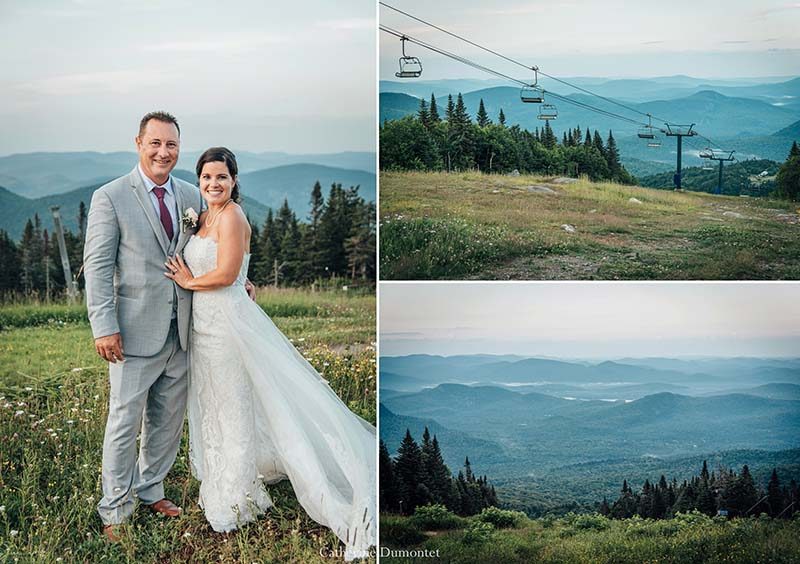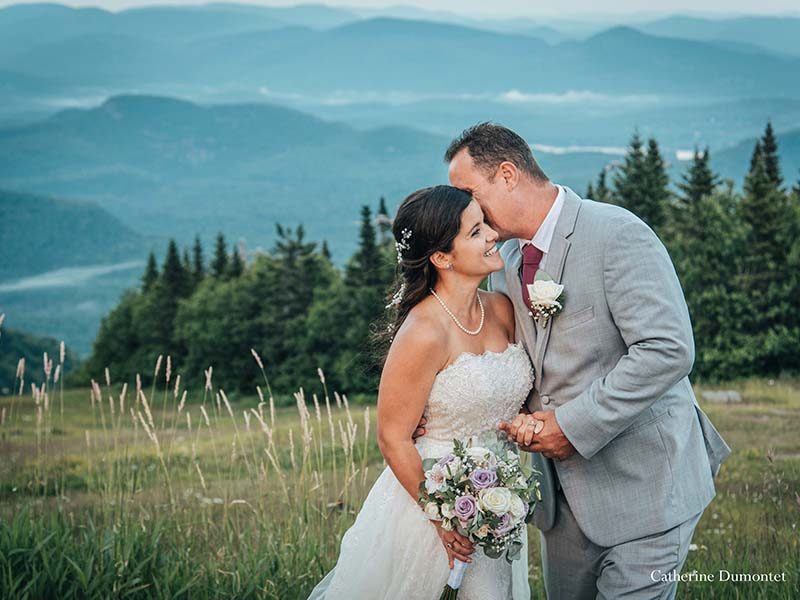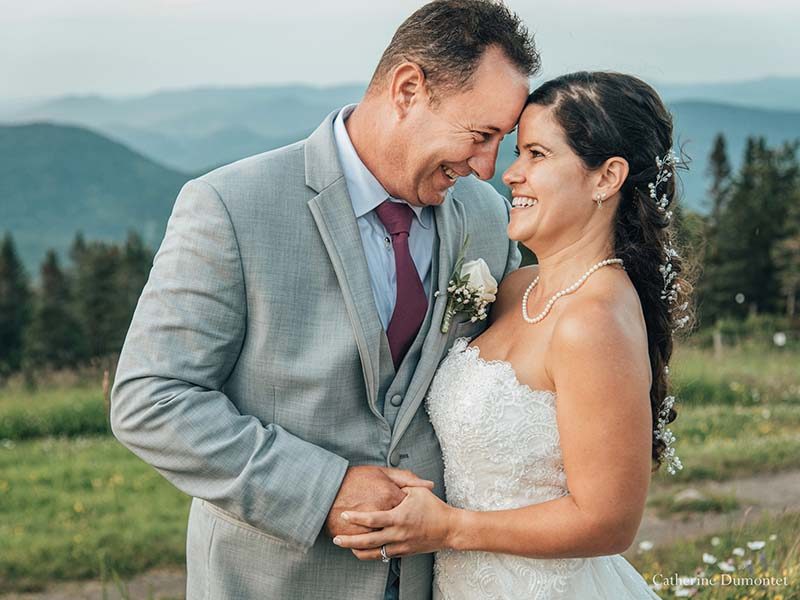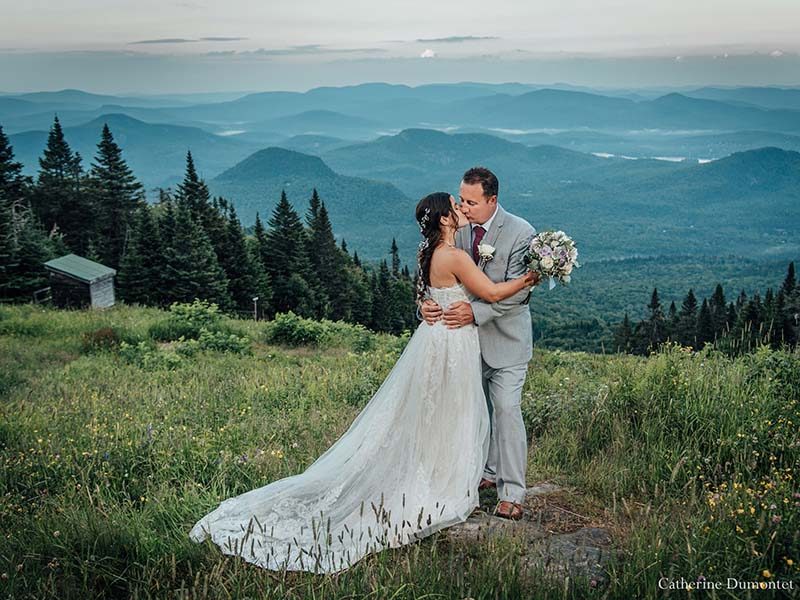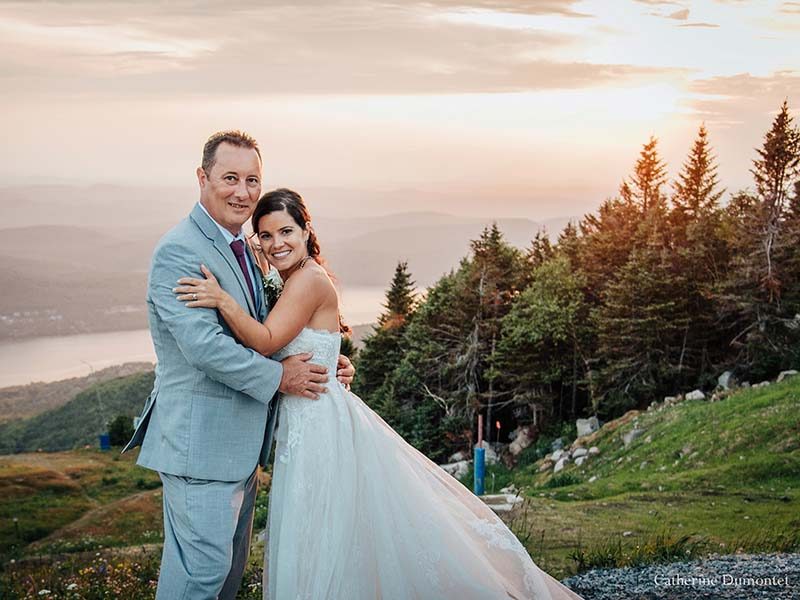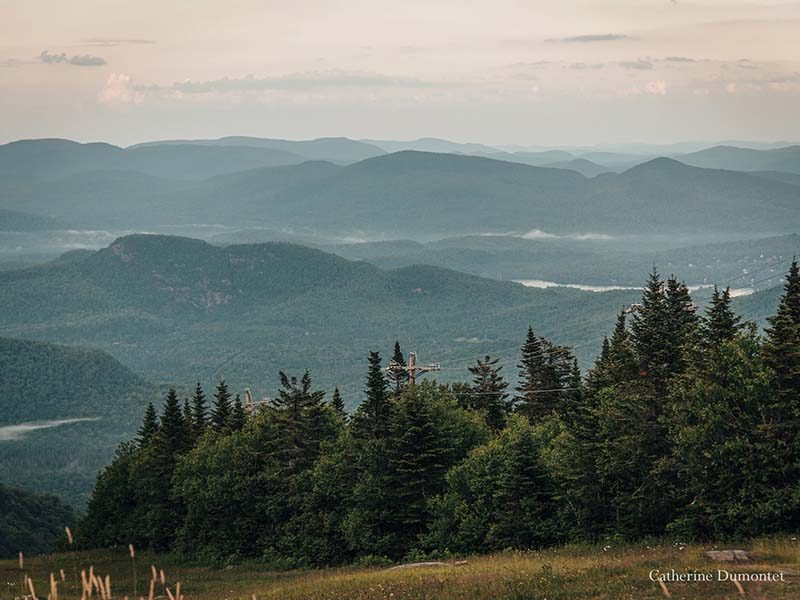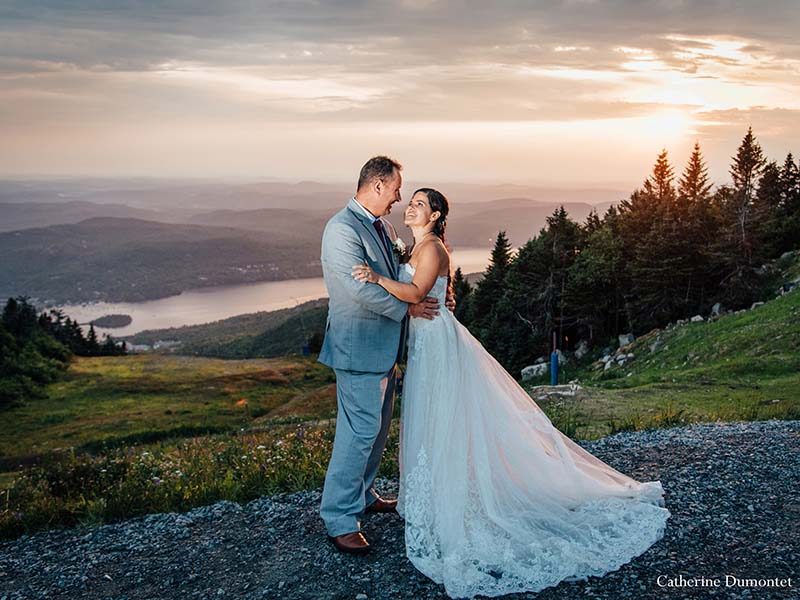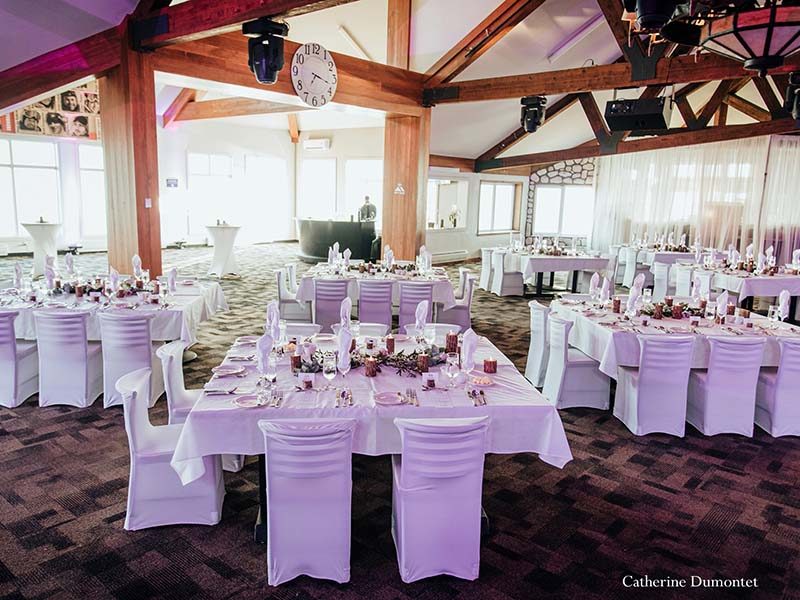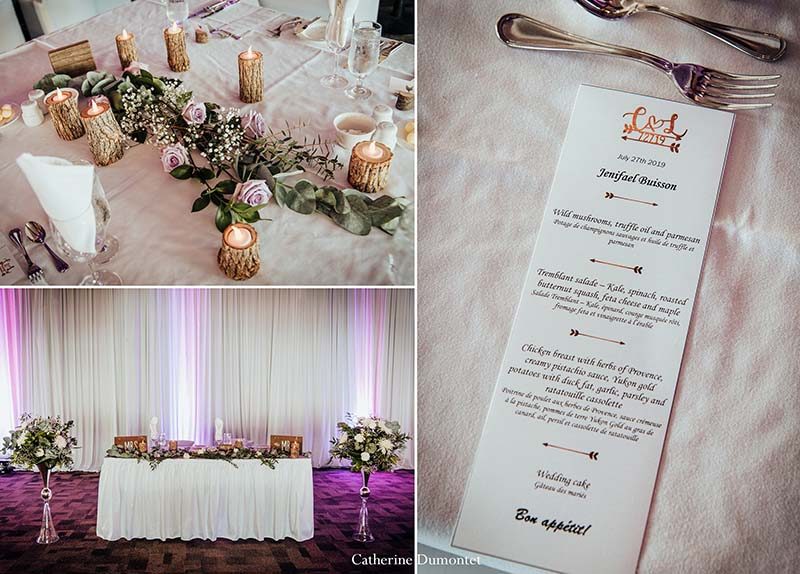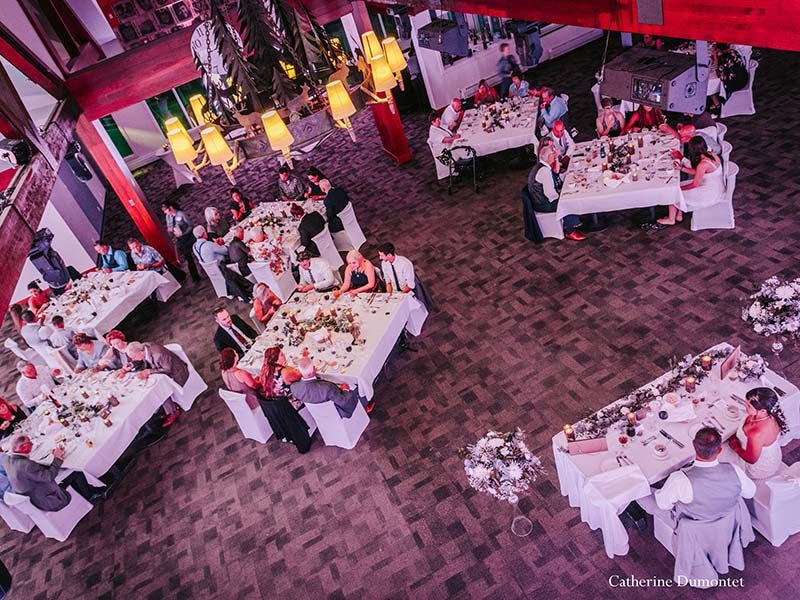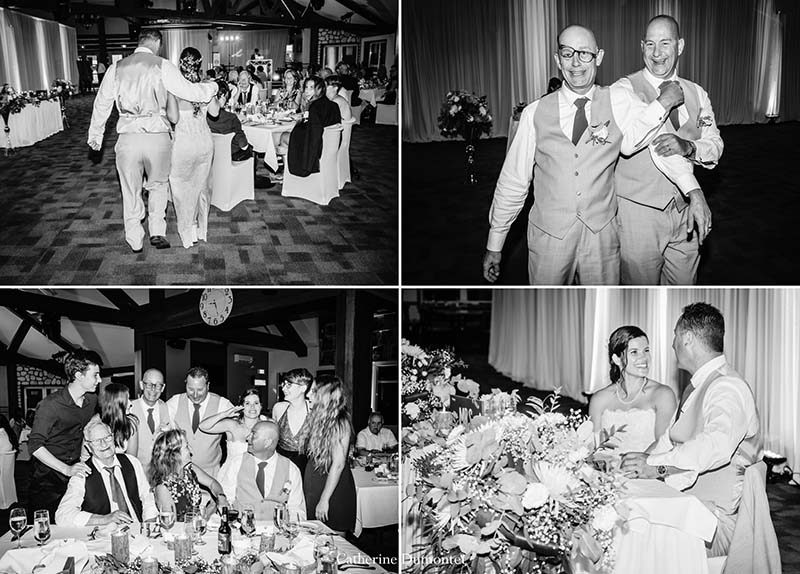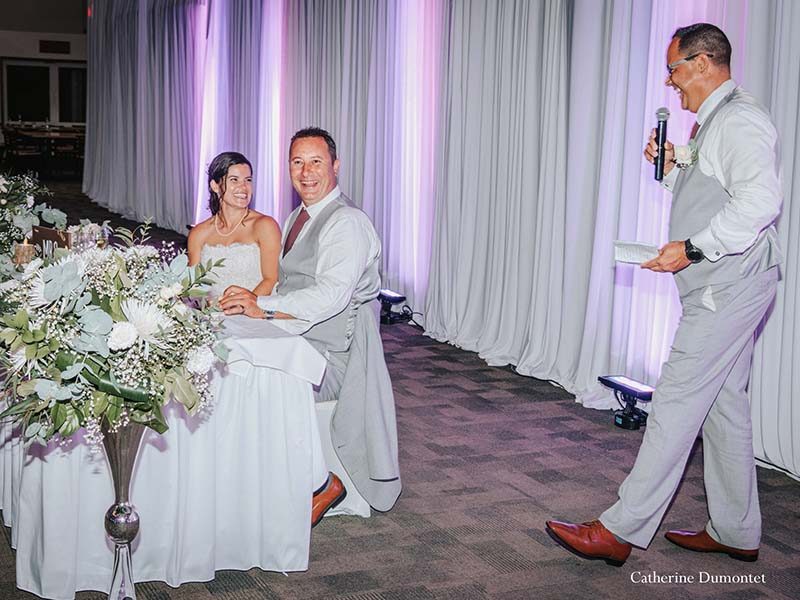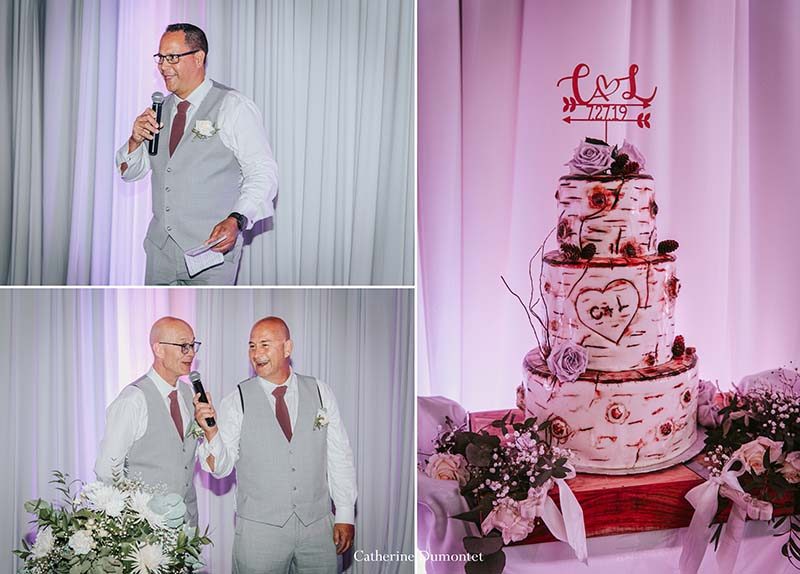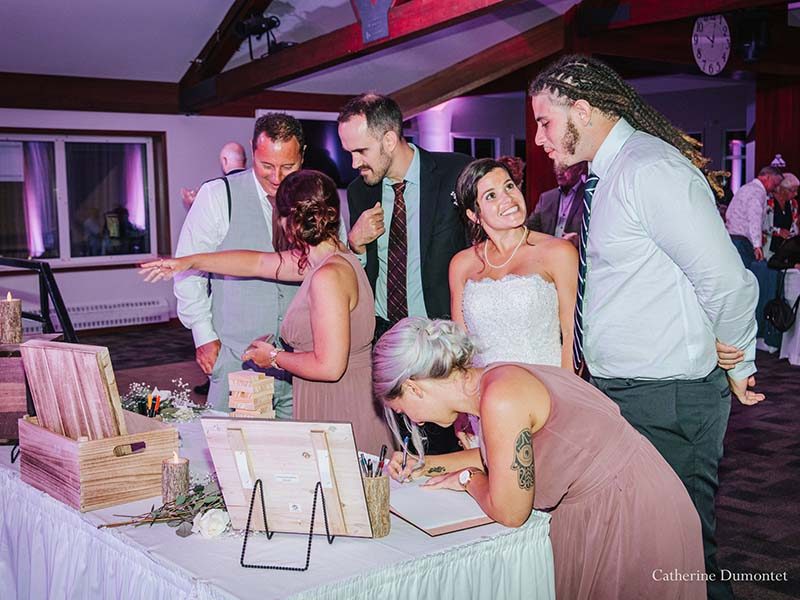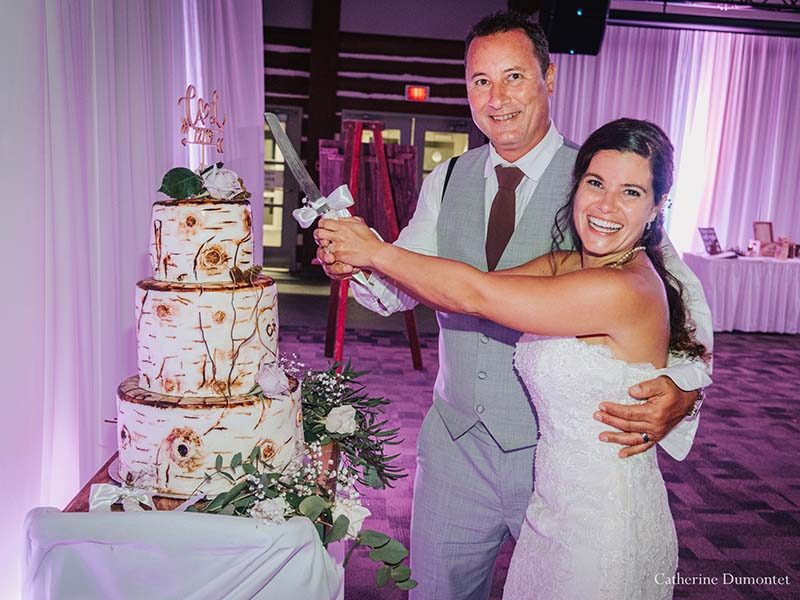 Want to see some more weddings in the Laurentians : there you go. It's just HERE!