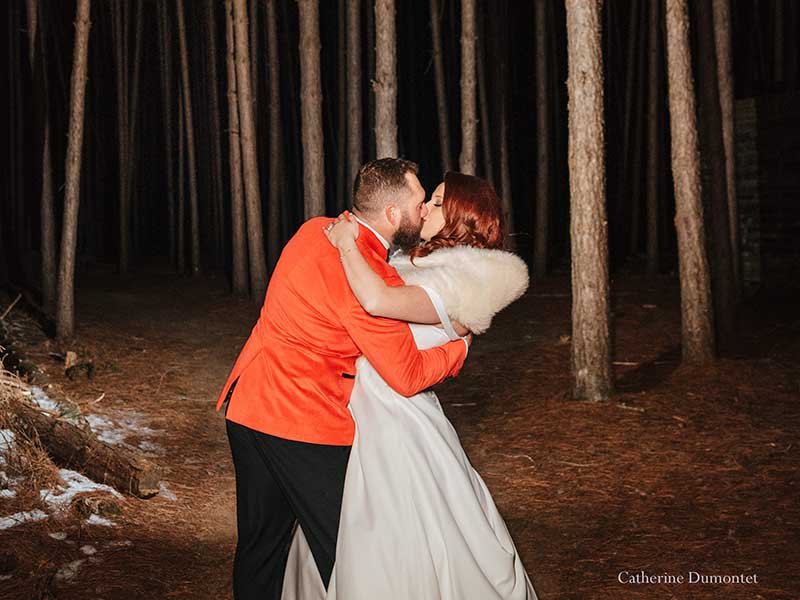 Carol-Ann and Chris got married at the Grand Lodge Mont-Tremblant, in the heart of the Laurentians. I couldn't have asked for a better last wedding to end this crazy year! A year where I've never been so busy. Filled with laughter, love and happiness, 2022 kept me working until Christmas Eve. Even though the snow was absent, everything was screaming WINTER WEDDING on this December 10 beautiful day! From the decorations, to the centerpieces to the groom's suit : Christmas was is the air! Here's a sneak peek at their preparations at the hotel.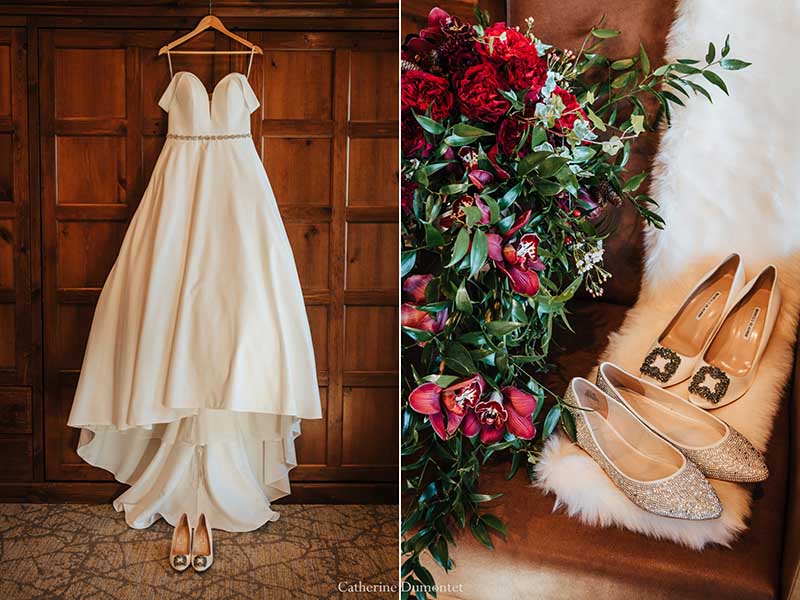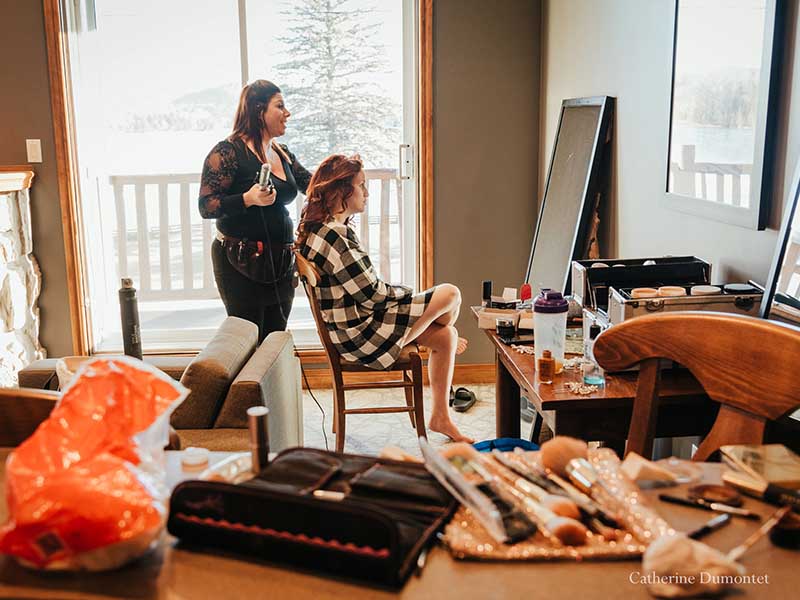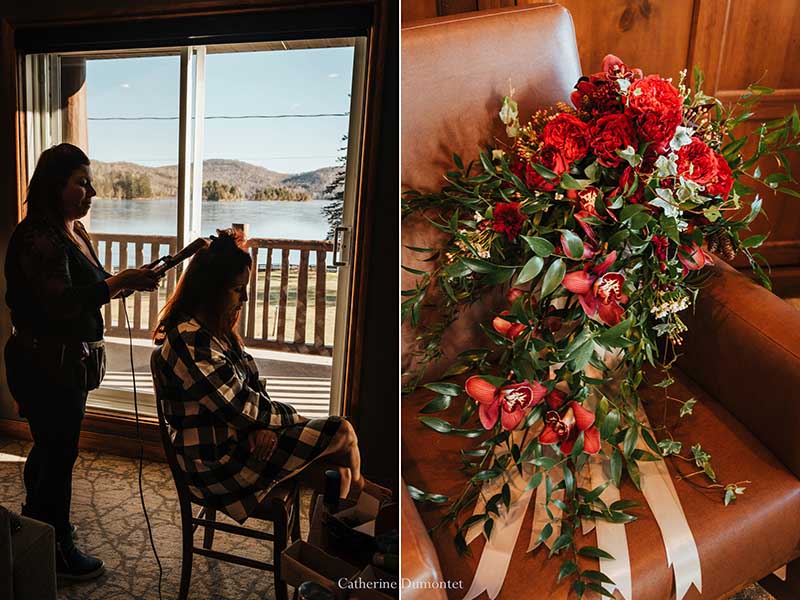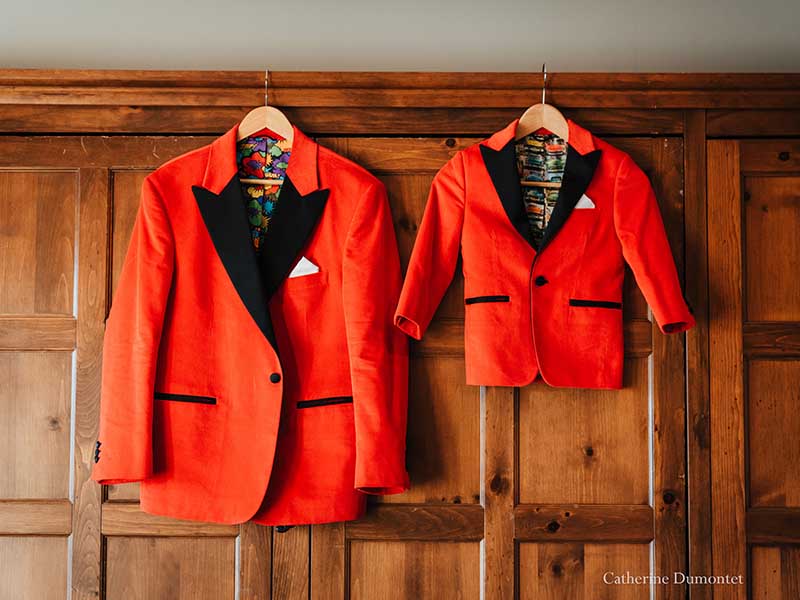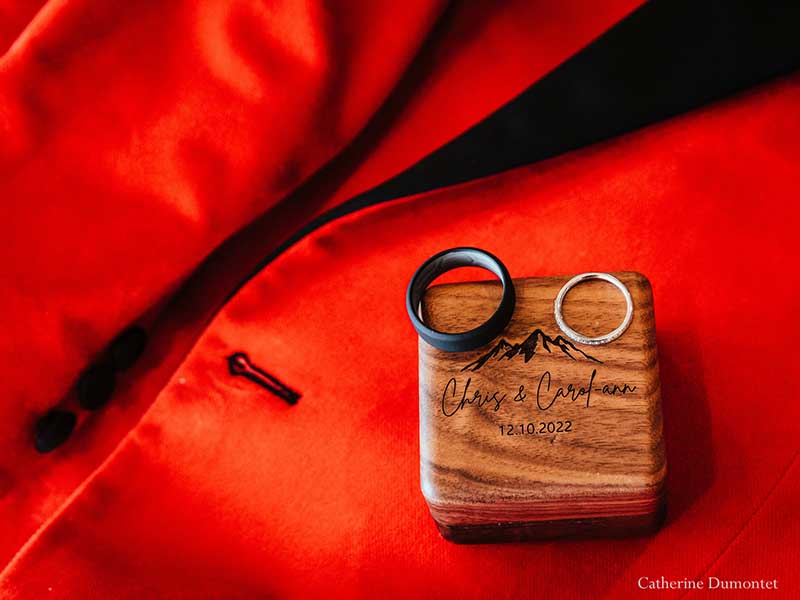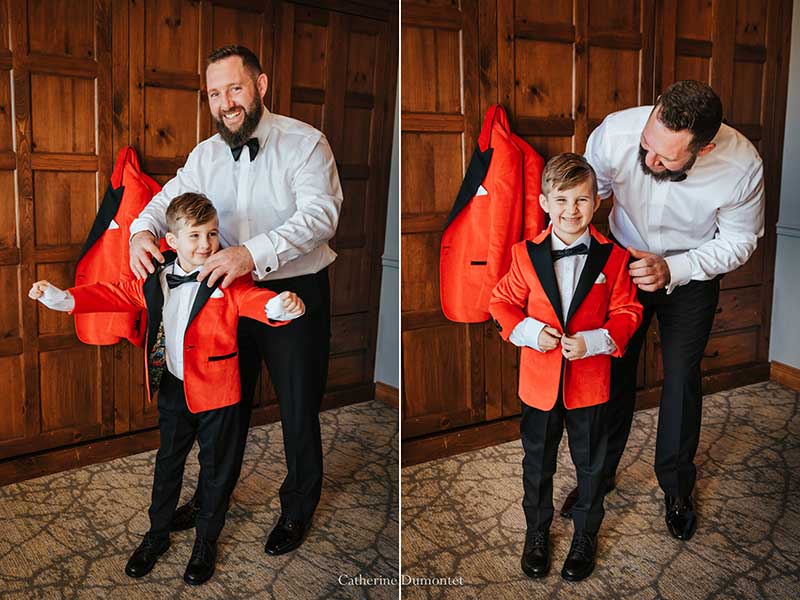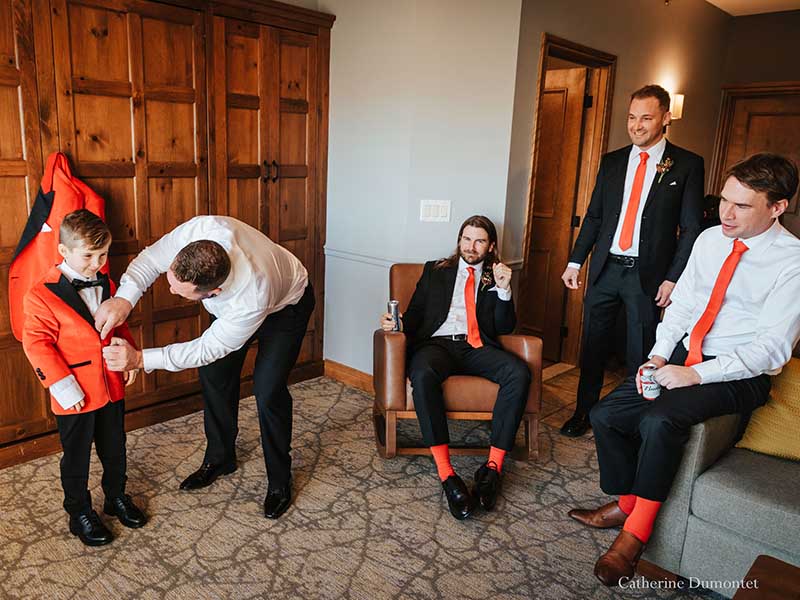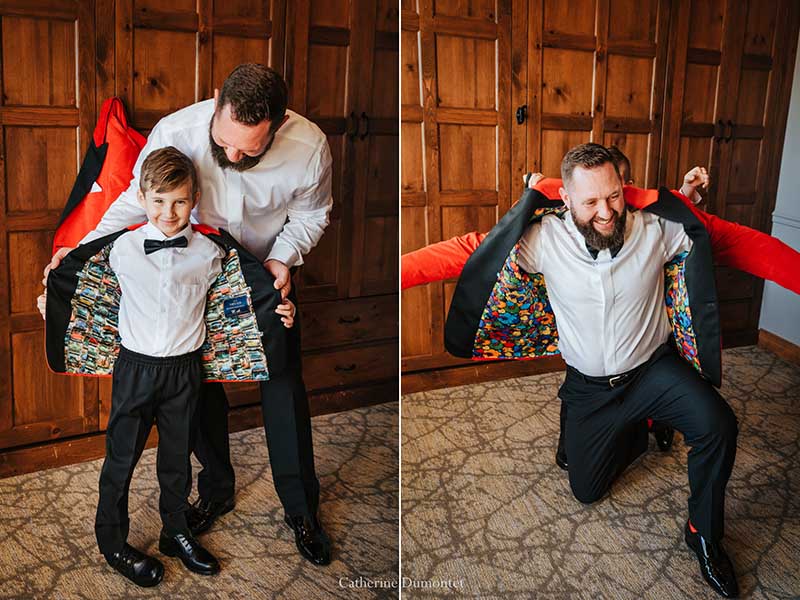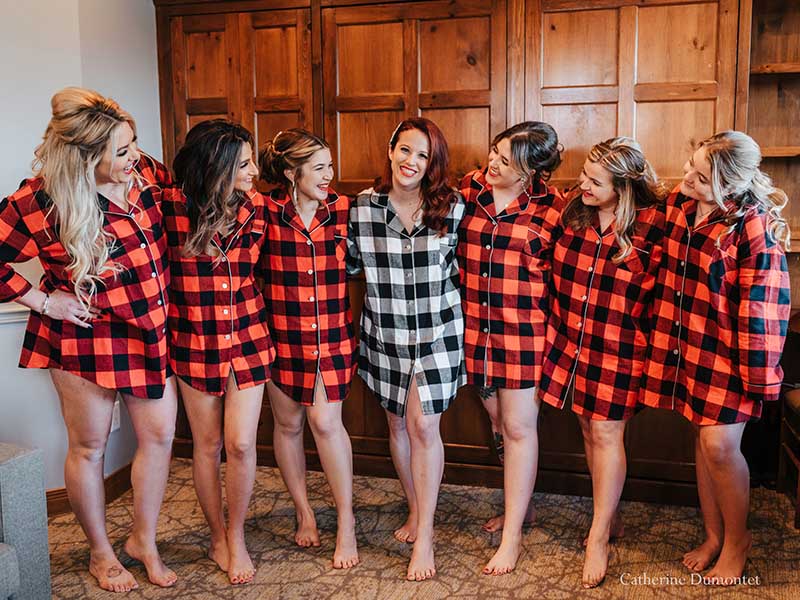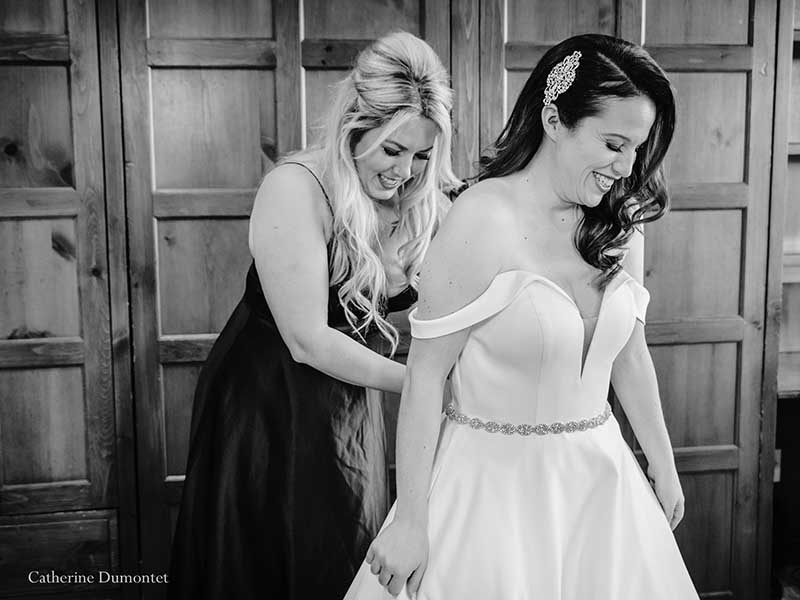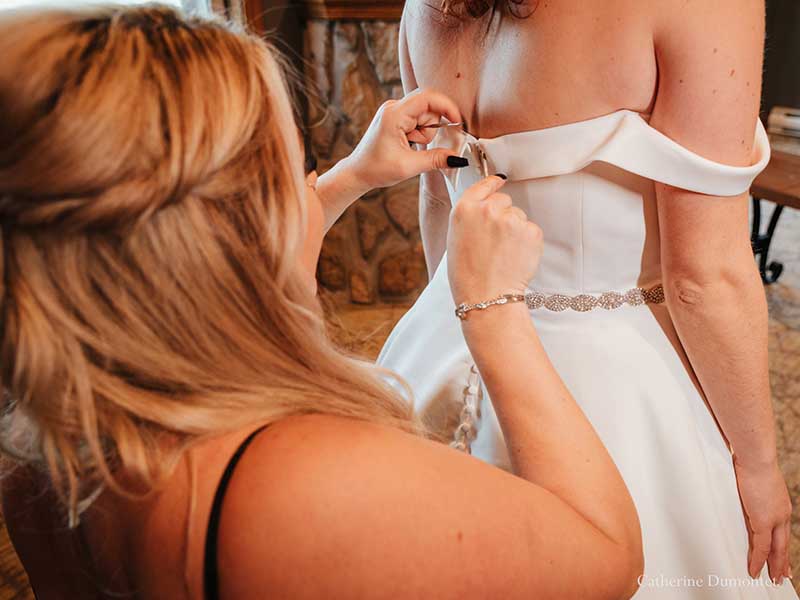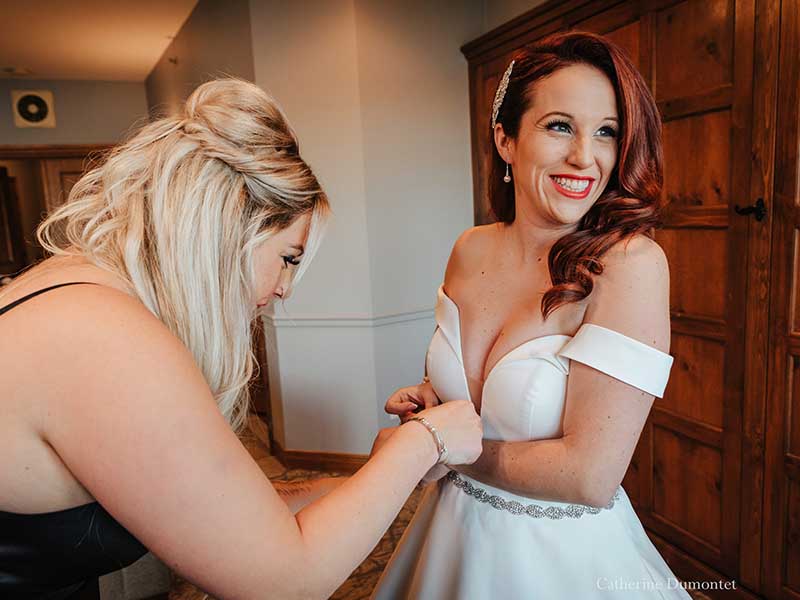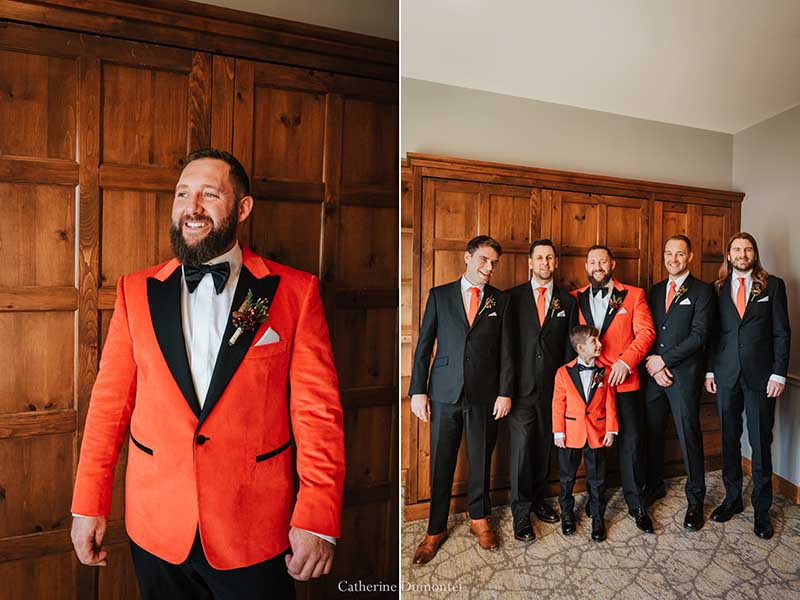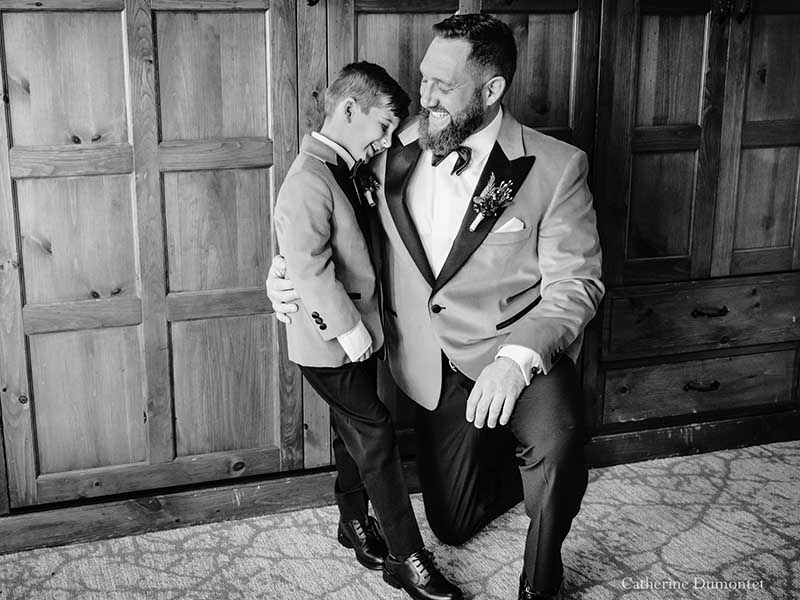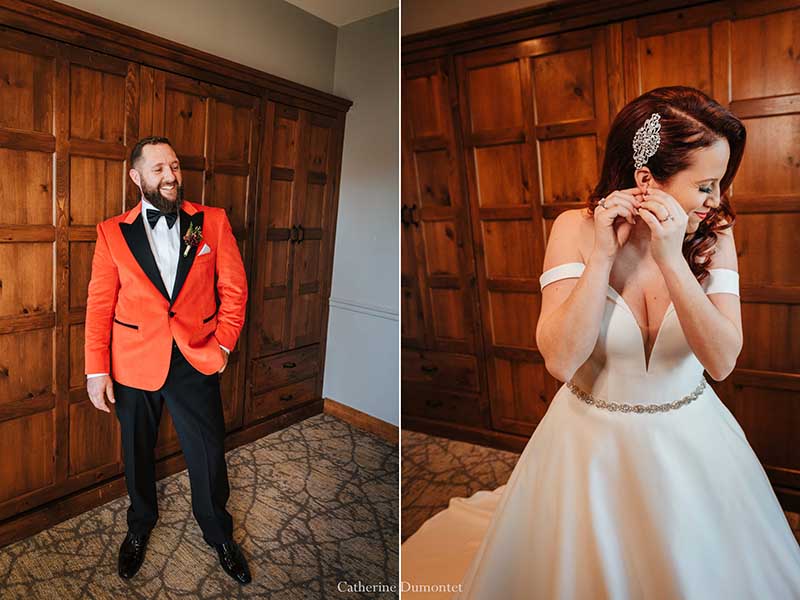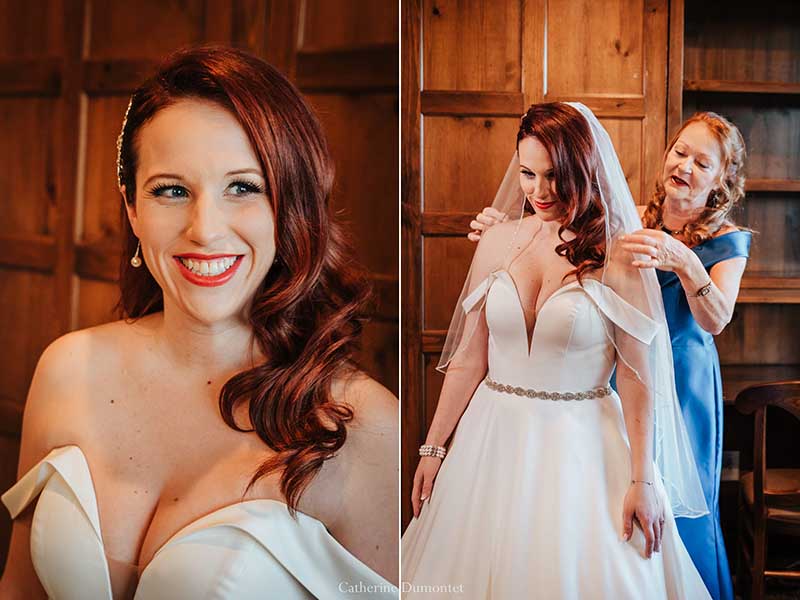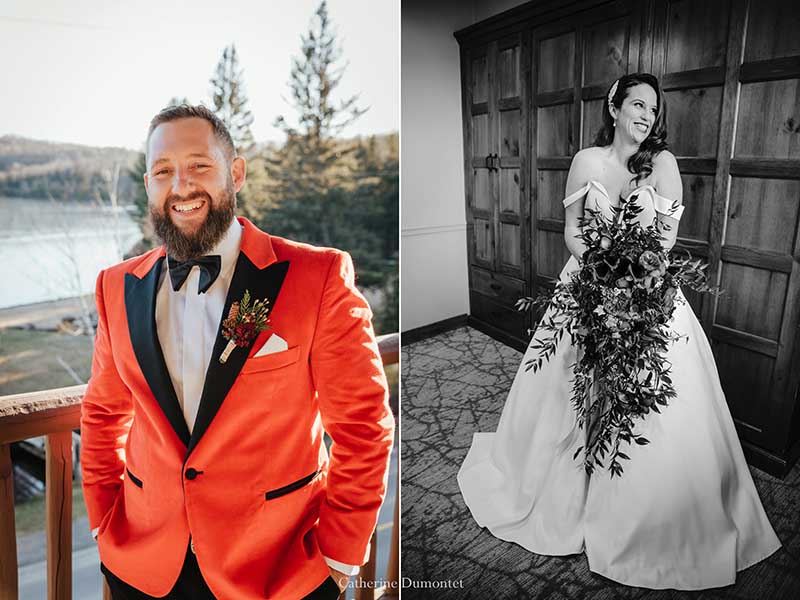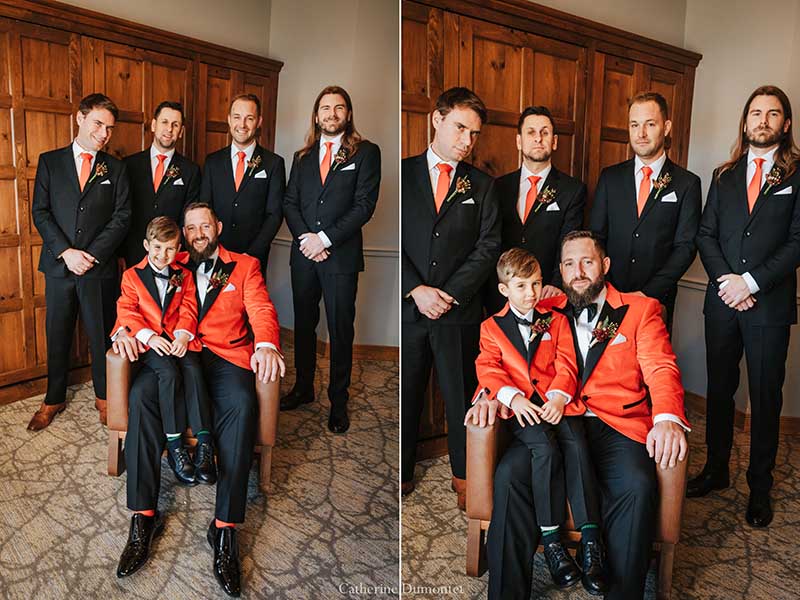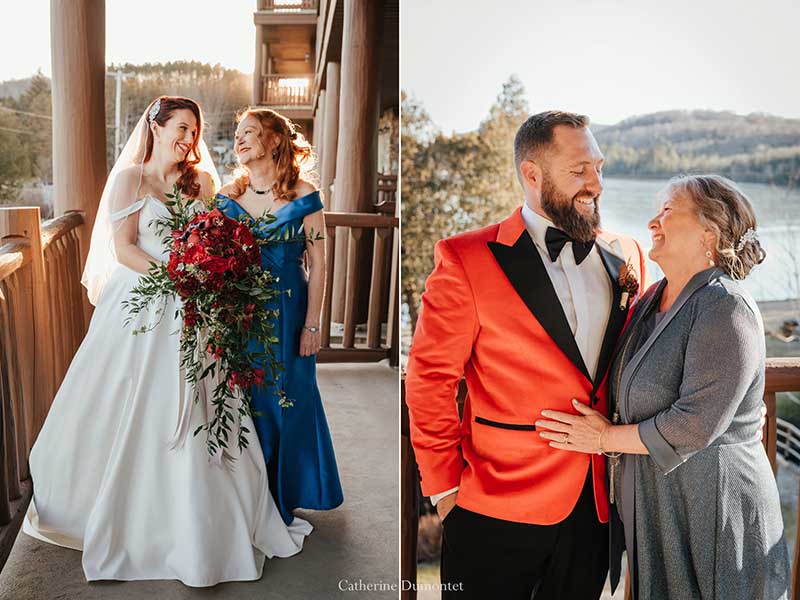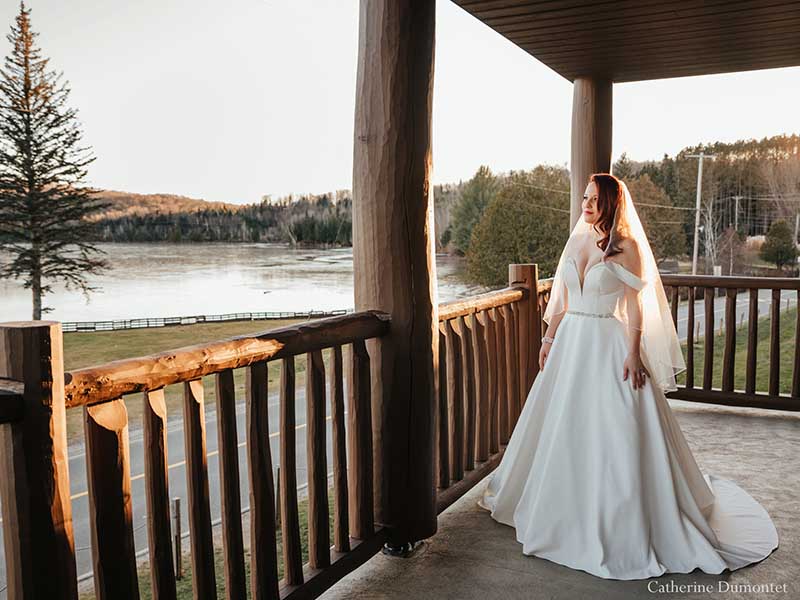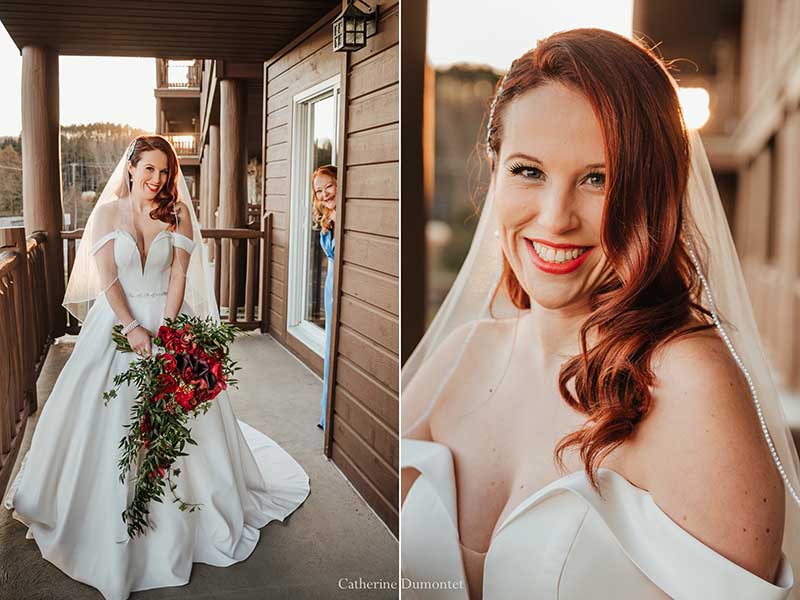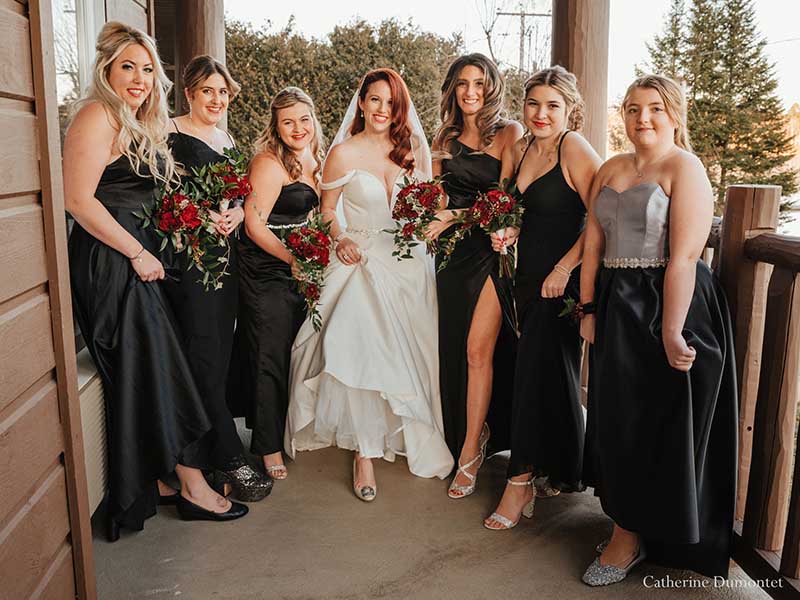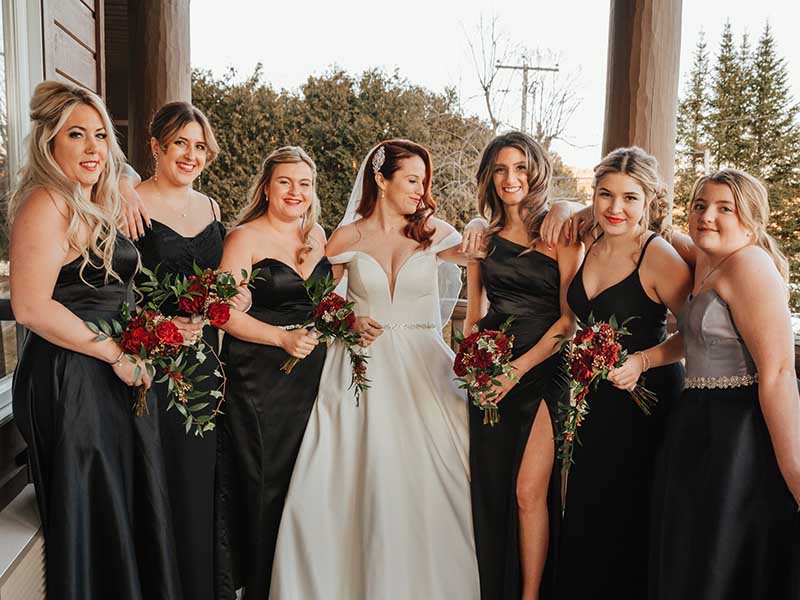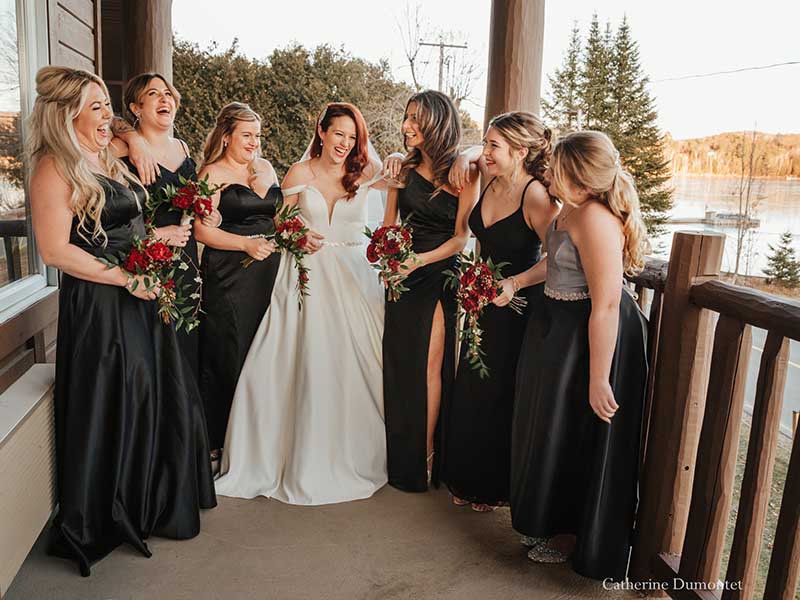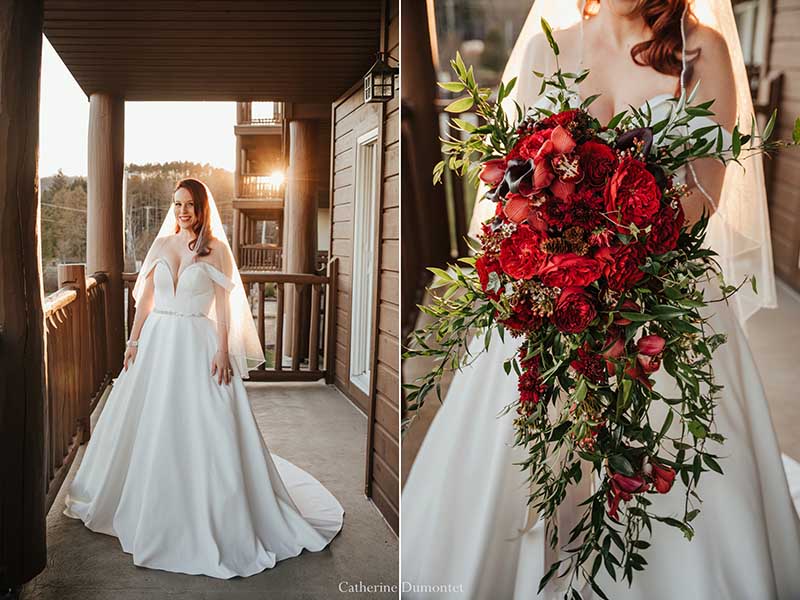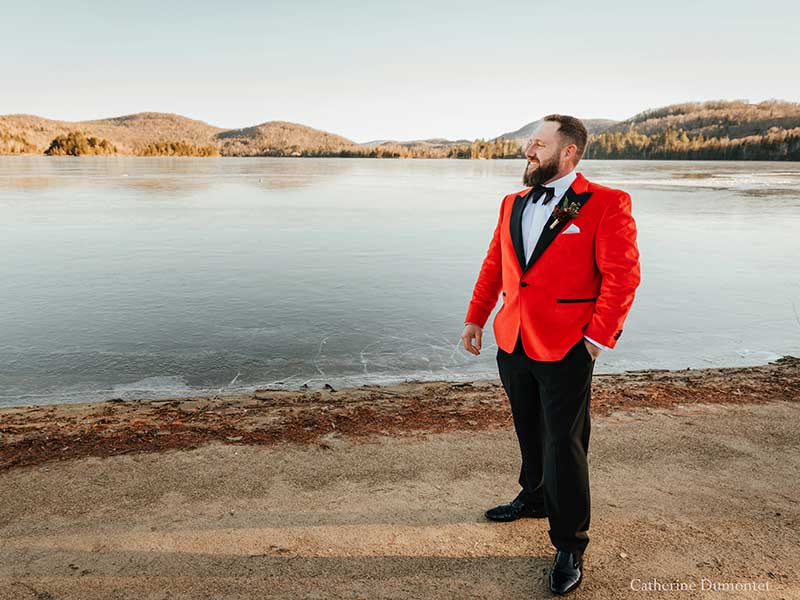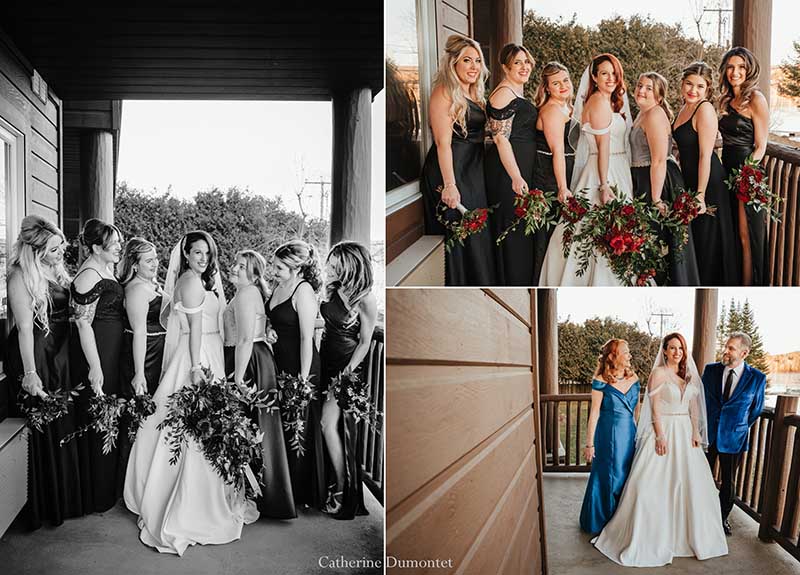 Ceremony at the Grand Lodge Borivage restaurant
Located on the main floor of the Grand Lodge, the Borivage restaurant was transformed for the occasion into a beautiful wedding ceremony. Carol-Ann wanted Chris to see her for the first time during the ceremony. And it was worth the wait! He cried a bit : she had a big smile on her face.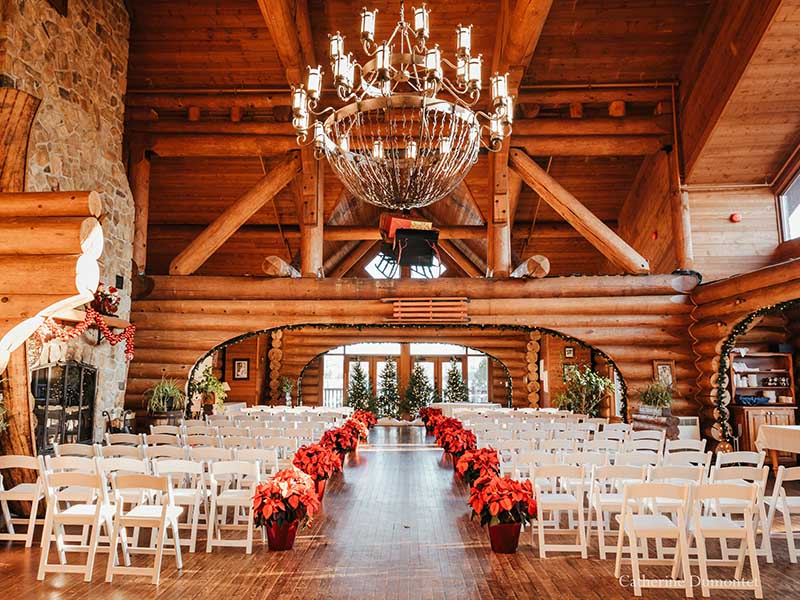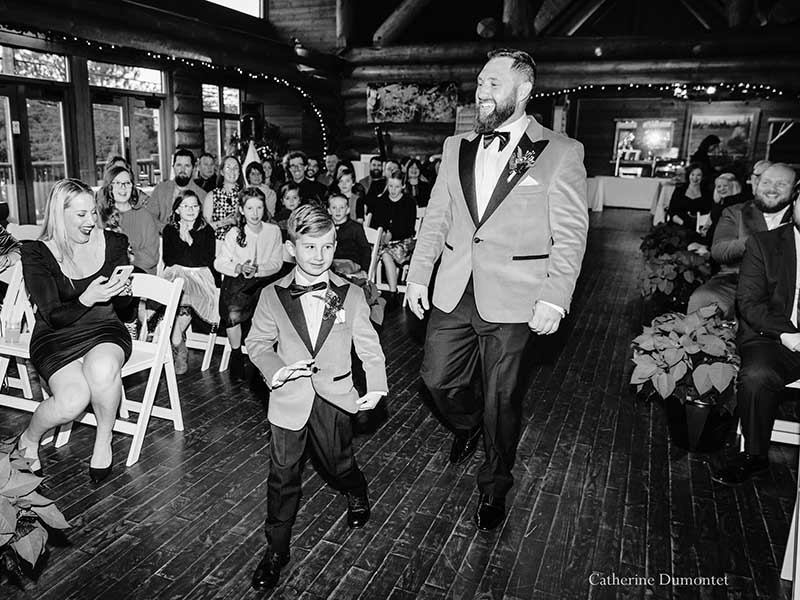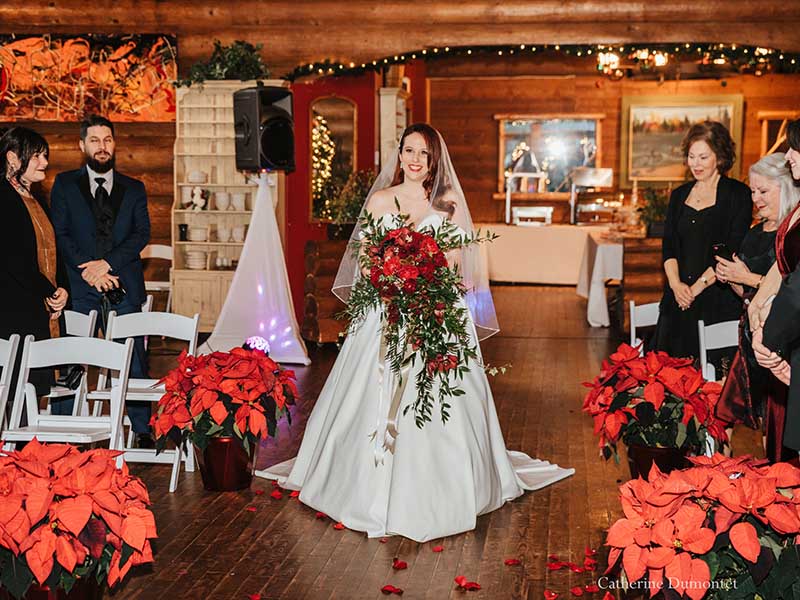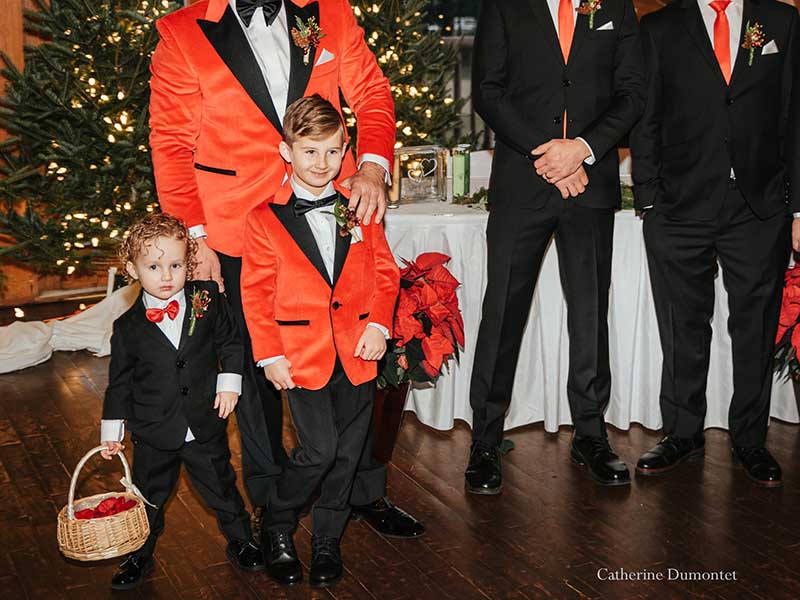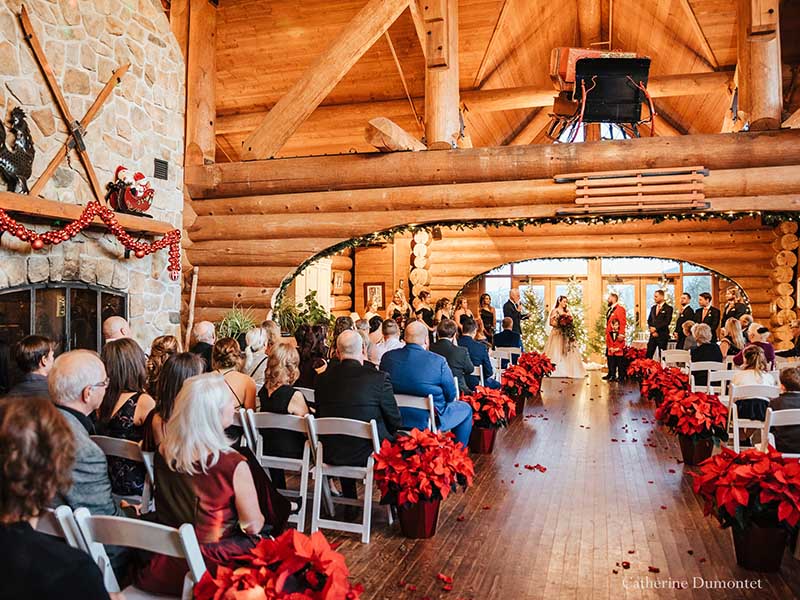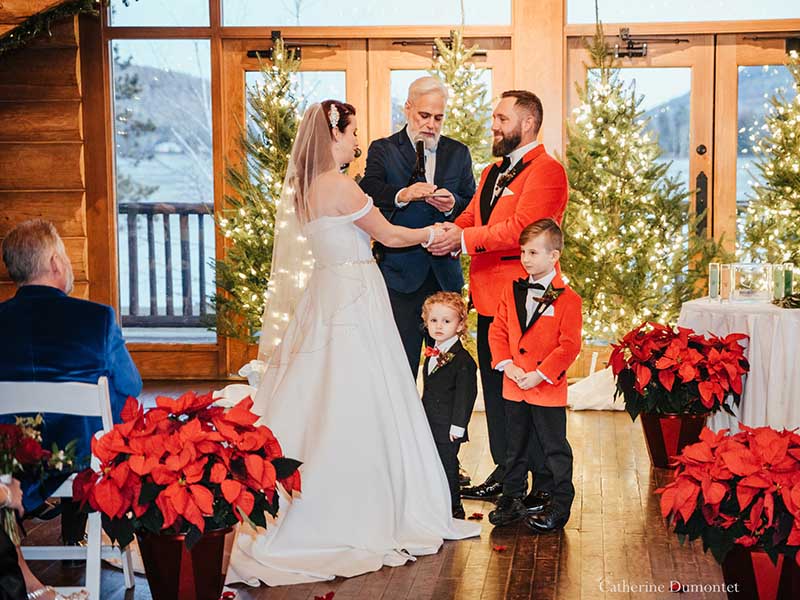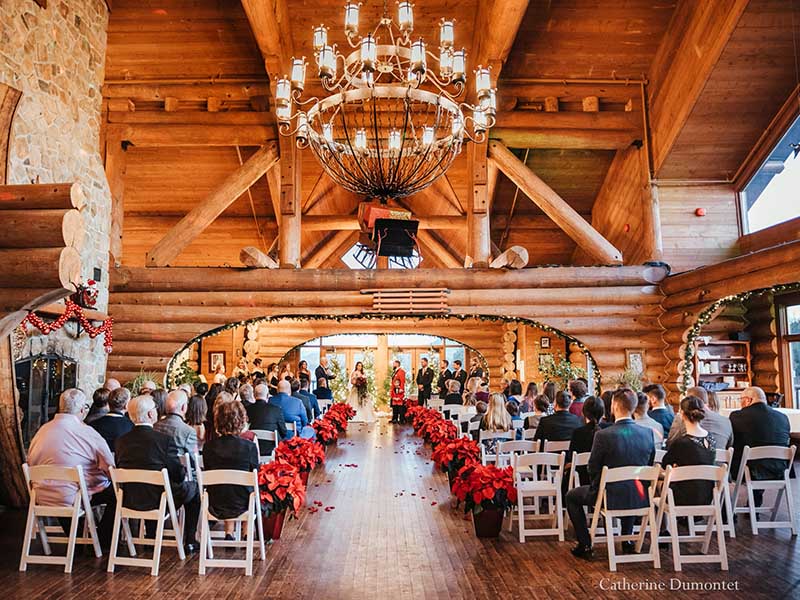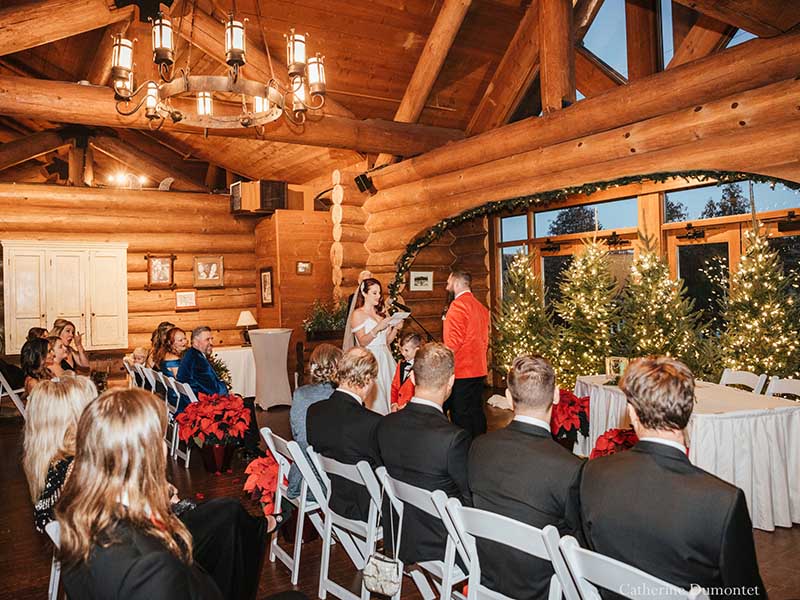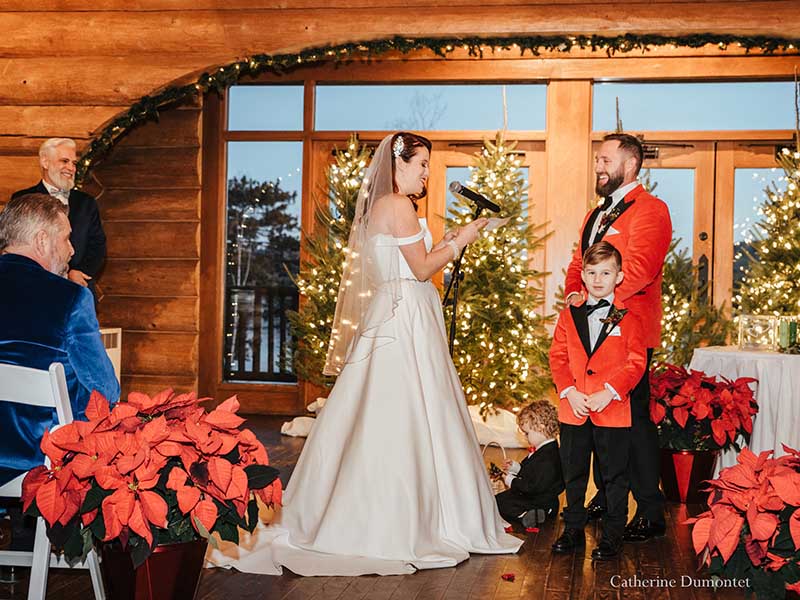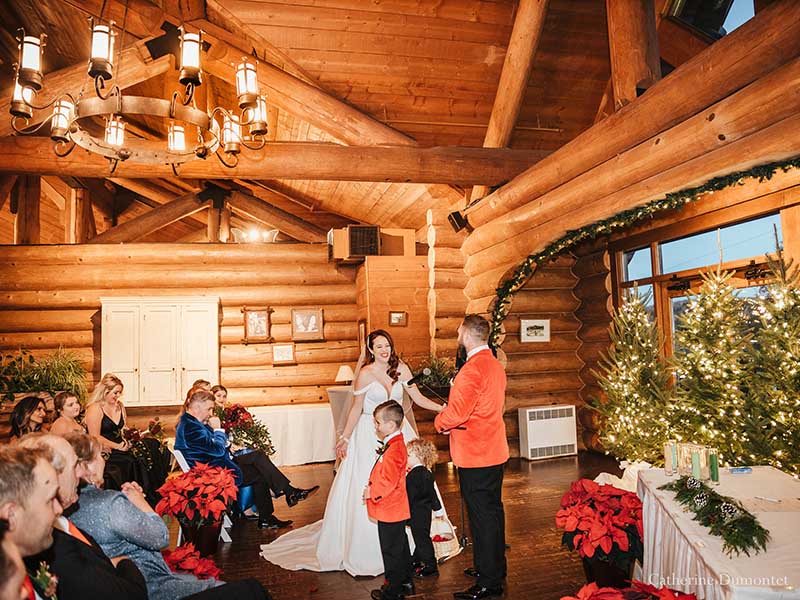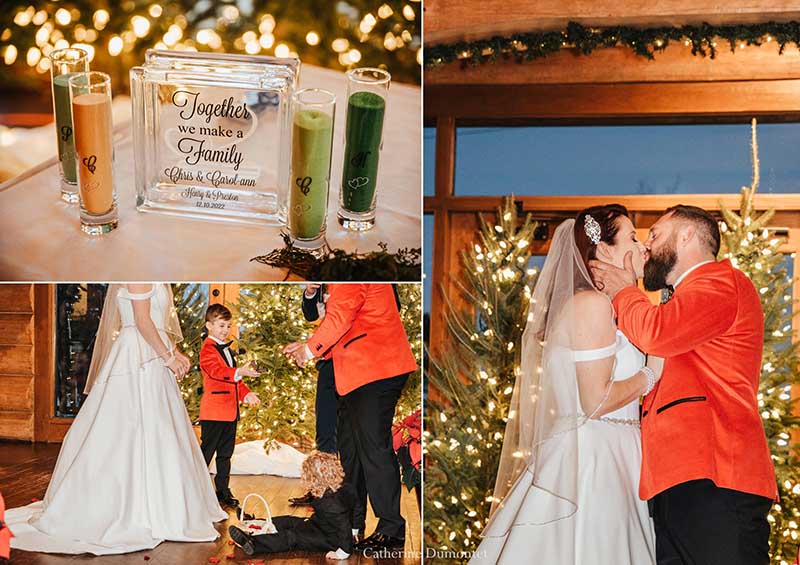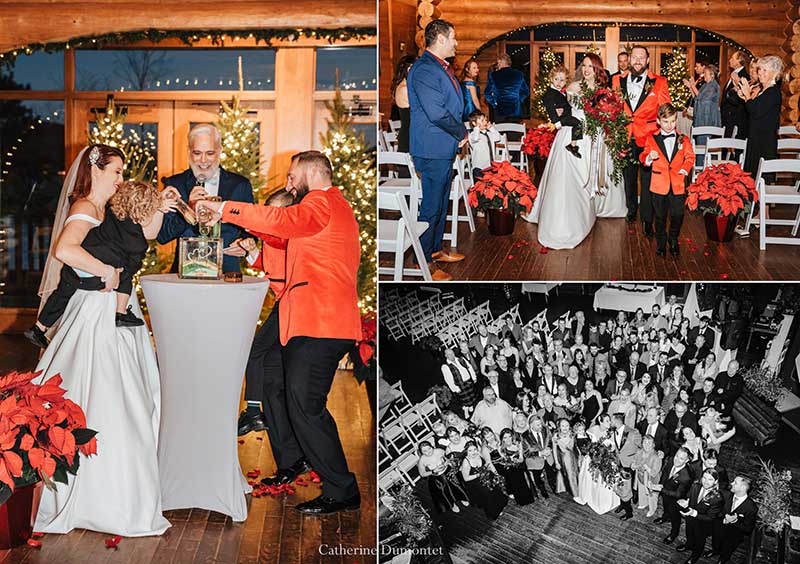 A winter wedding without snow
The only time I love snow in the wintertime, it's when I photograph people in it haha! And it was the only thing missing on this wedding day. But it didn't matter : it was so cold during the couple's pictures outside that I don't think they would've lasted this long with snow on them. The newlyweds were courageous enough to follow me in the woods and to the barn right beside the Grand Lodge. I love this place so much! I wanted to have the effect of the wood in the dark at night. It was a bit creepy to walk in the dark. We laughed while telling each other horror movie stories!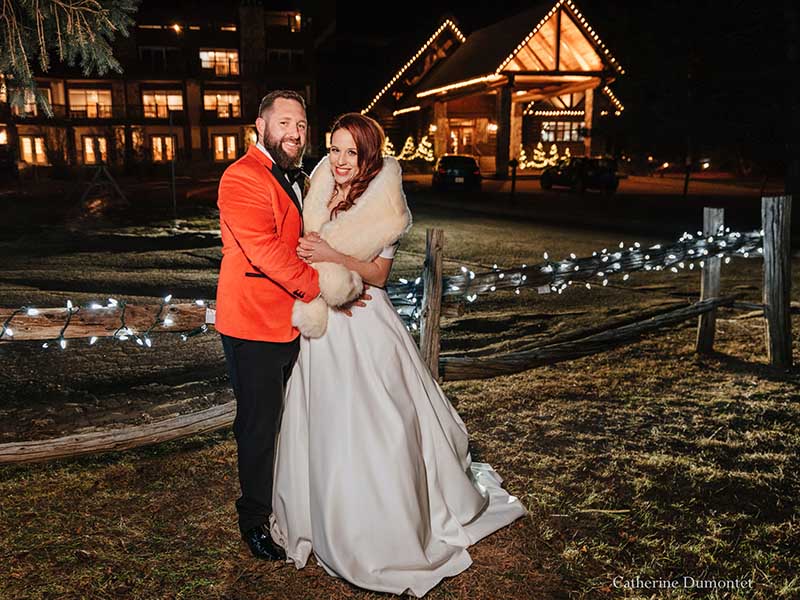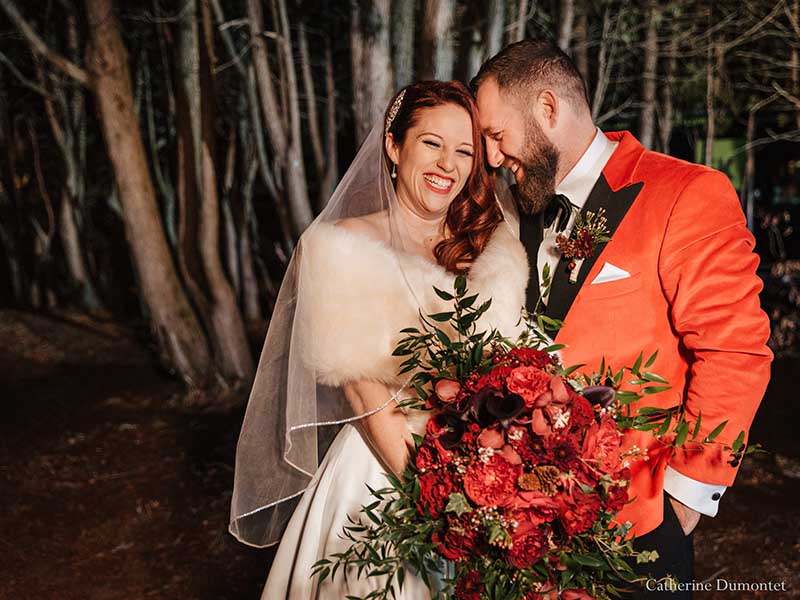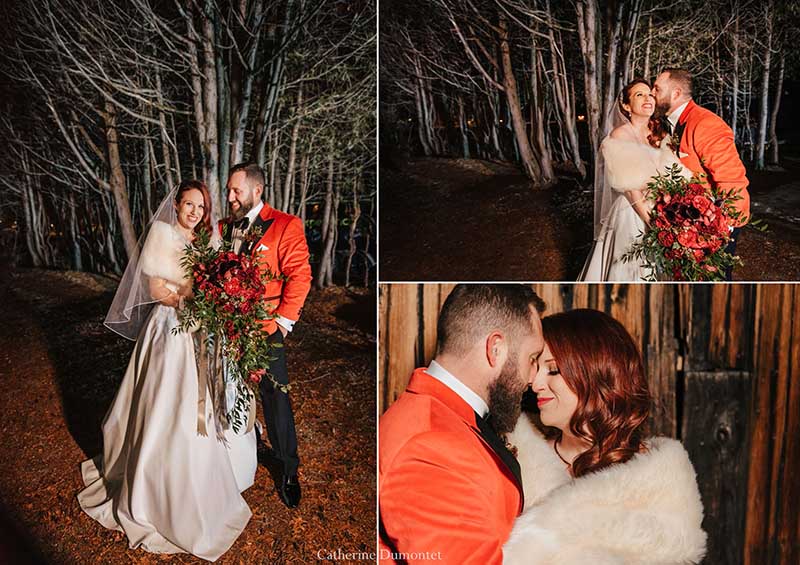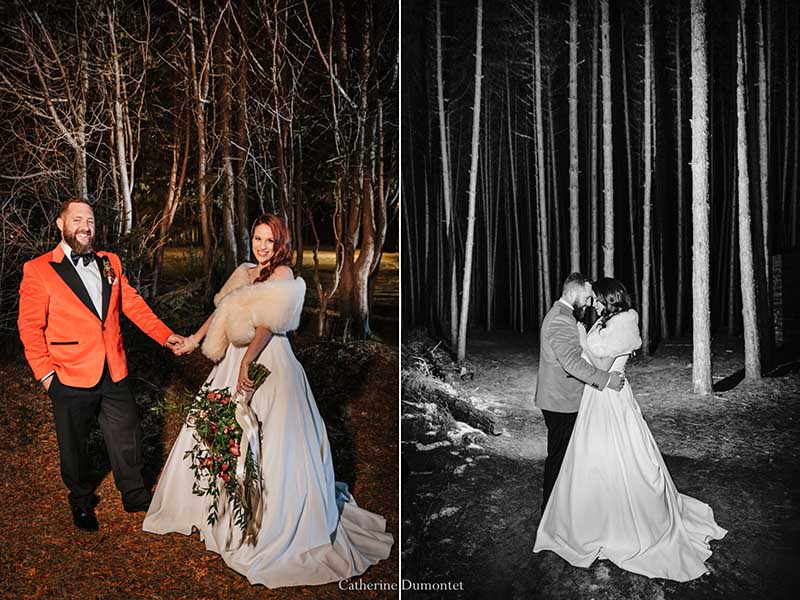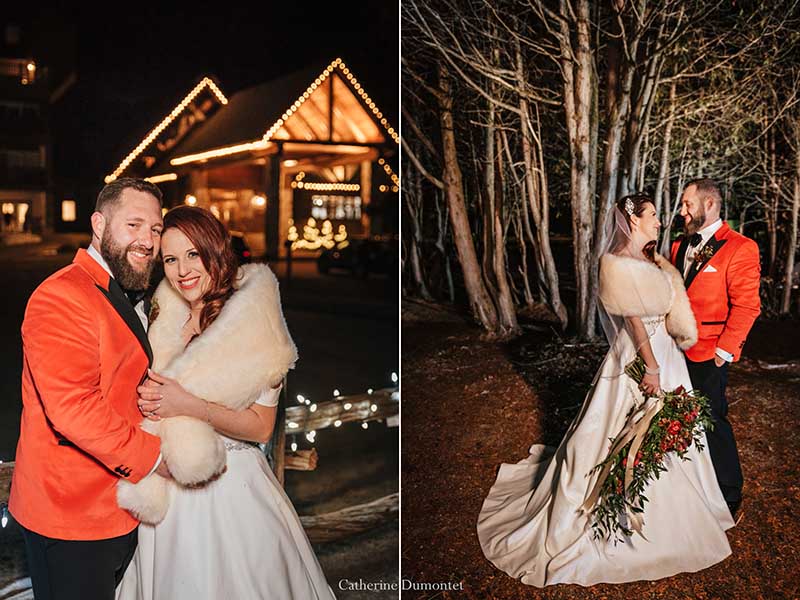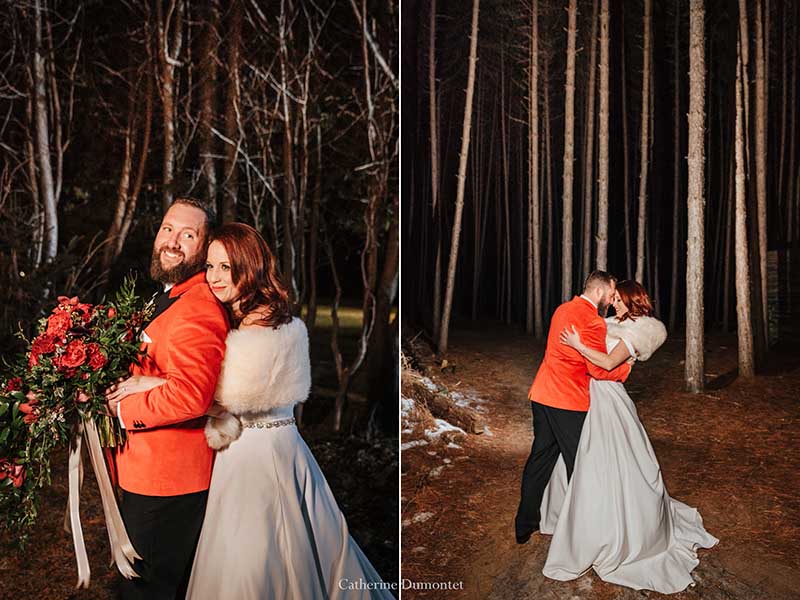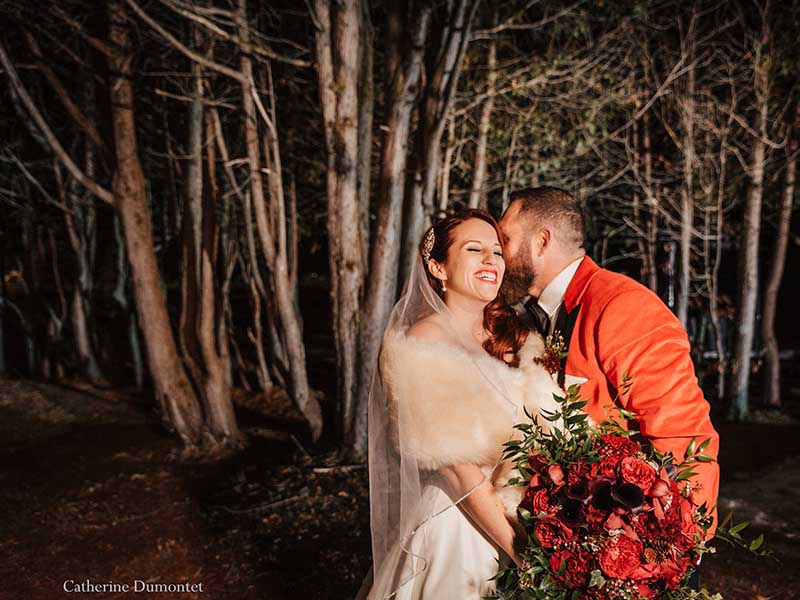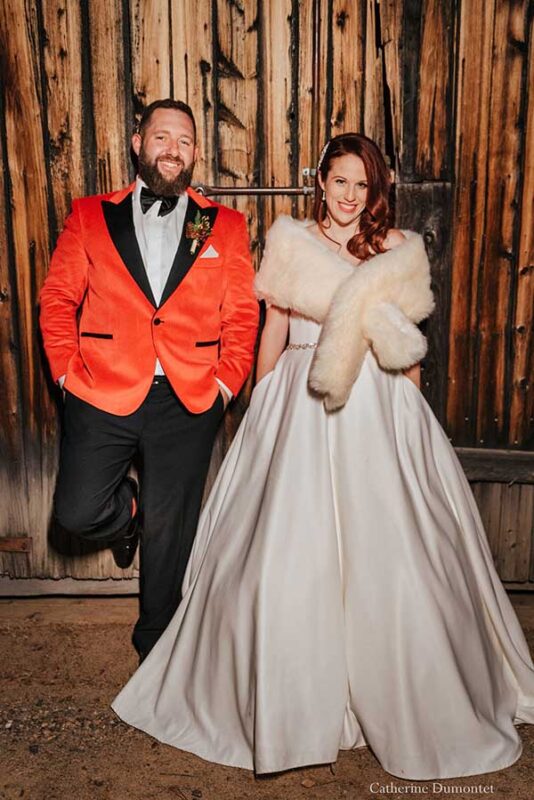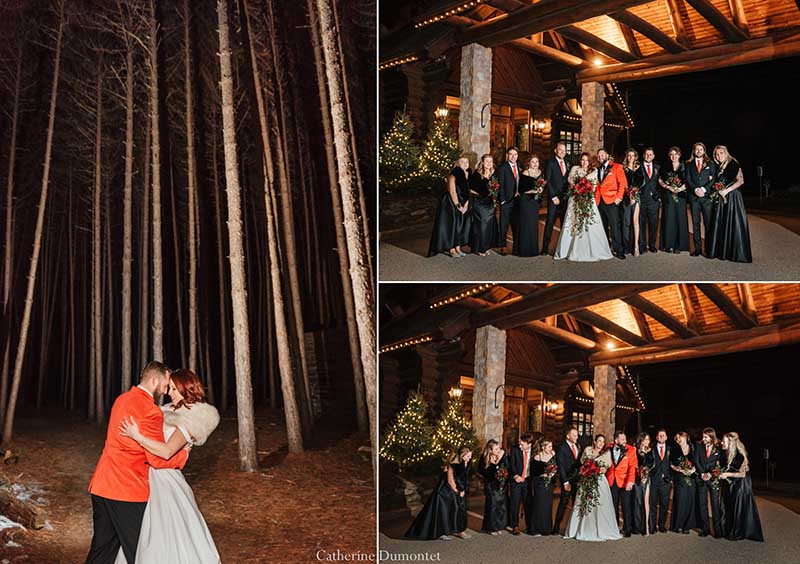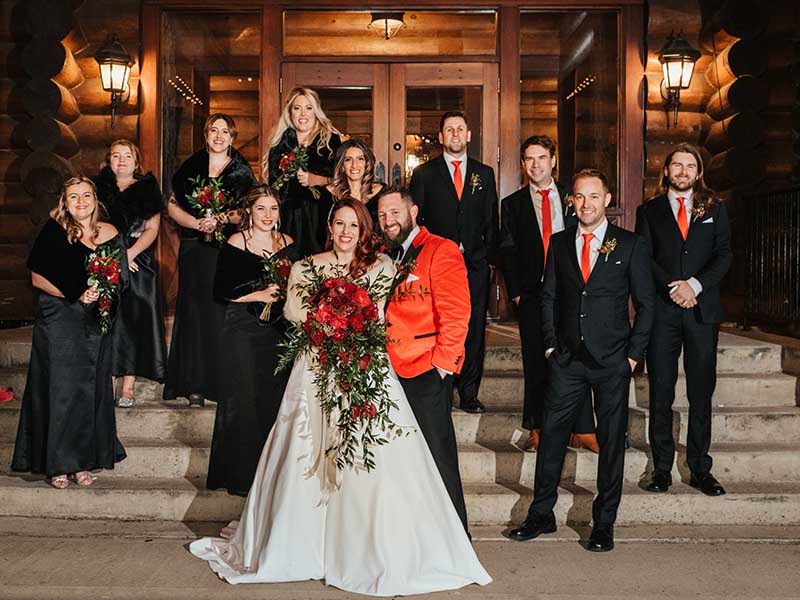 The Borivage restaurant was transformed during cocktail time. The staff had 30-40 minutes to change everything into a wedding reception. And what a success it was! Unfortunately, everyone was already seated at their tables, when I got back from the cold. So I didn't get the chance to photograph the decor without anyone in it. The evening was festive, with speeches and laughter. I even had enough time to take a few shots of the tossing of the bouquet and the garter before getting back to Montreal!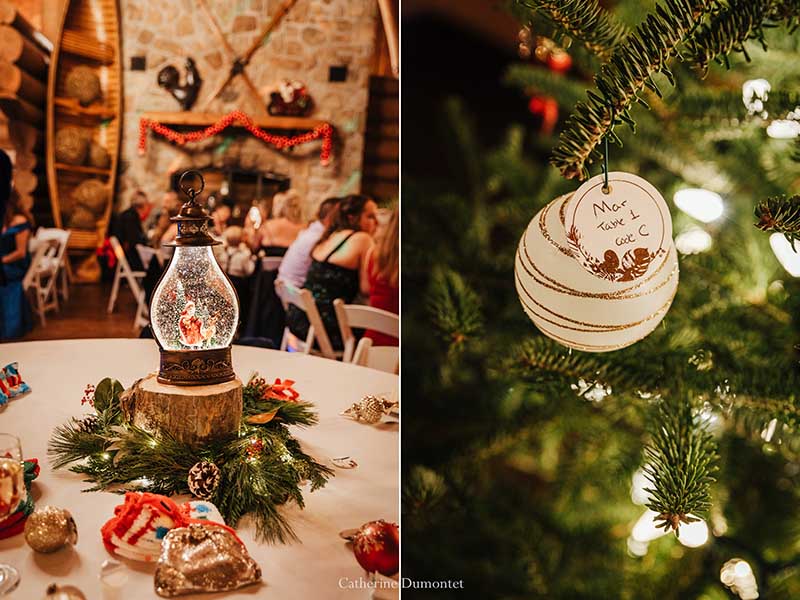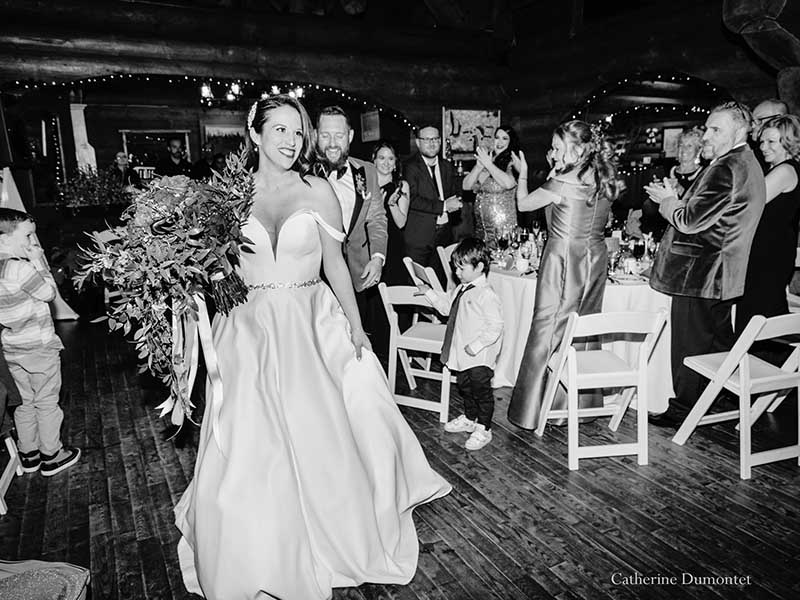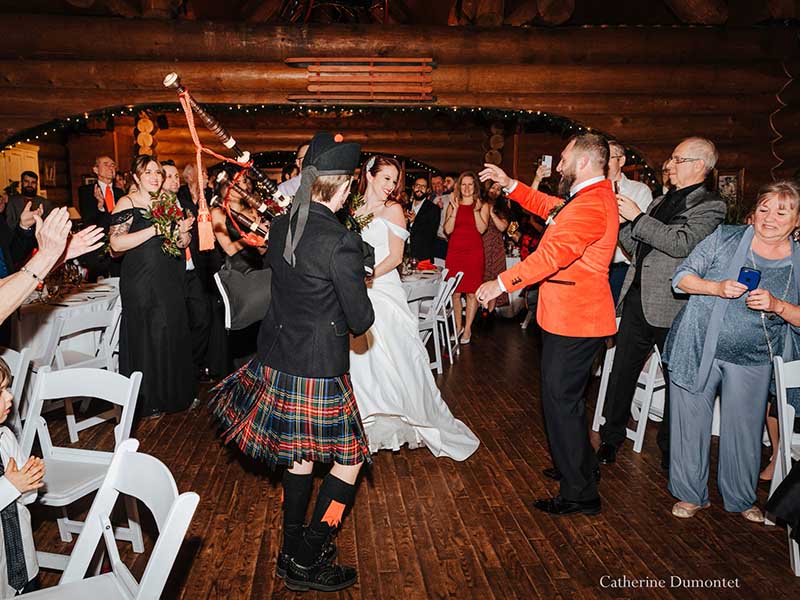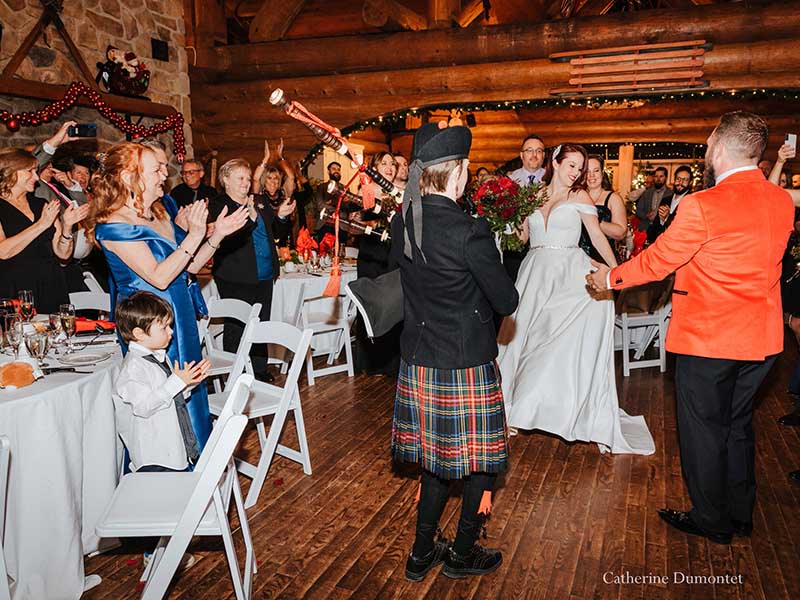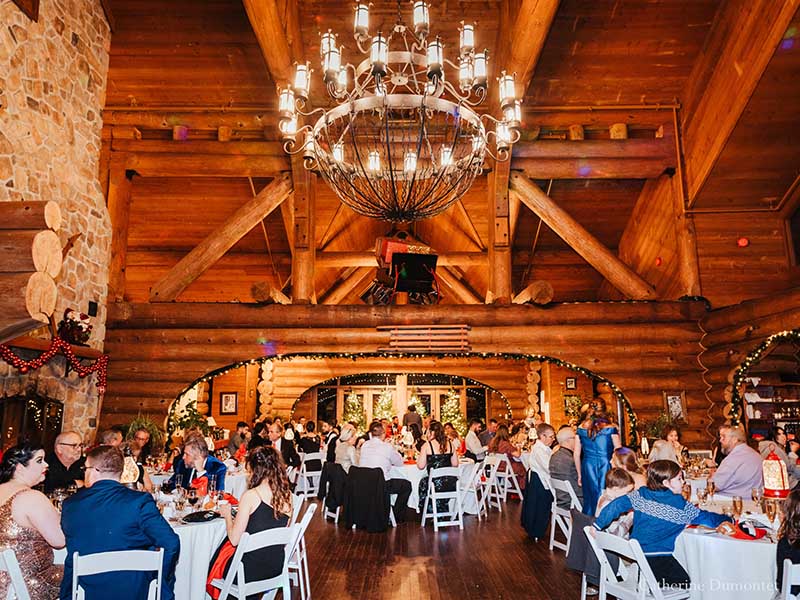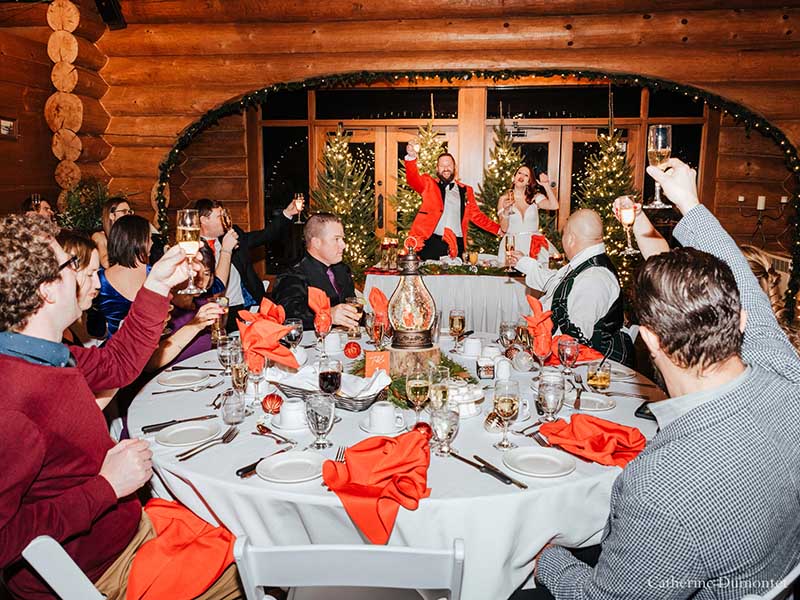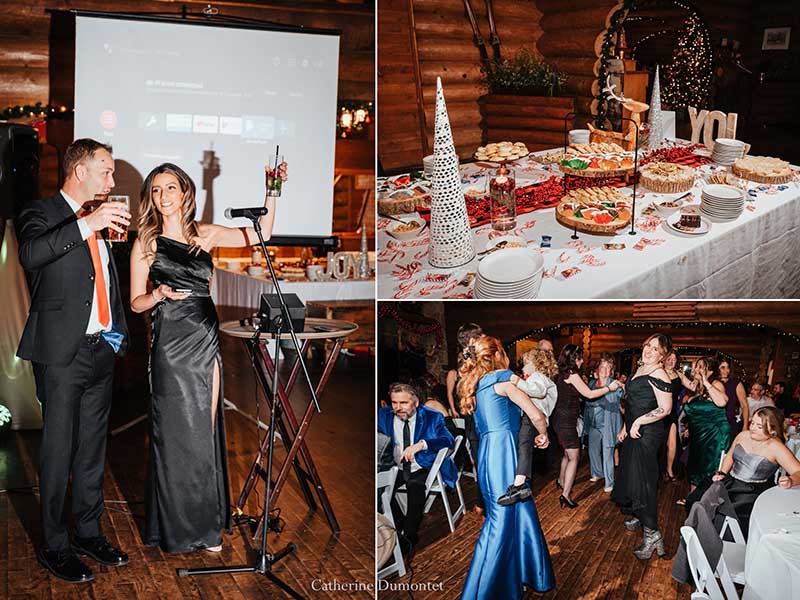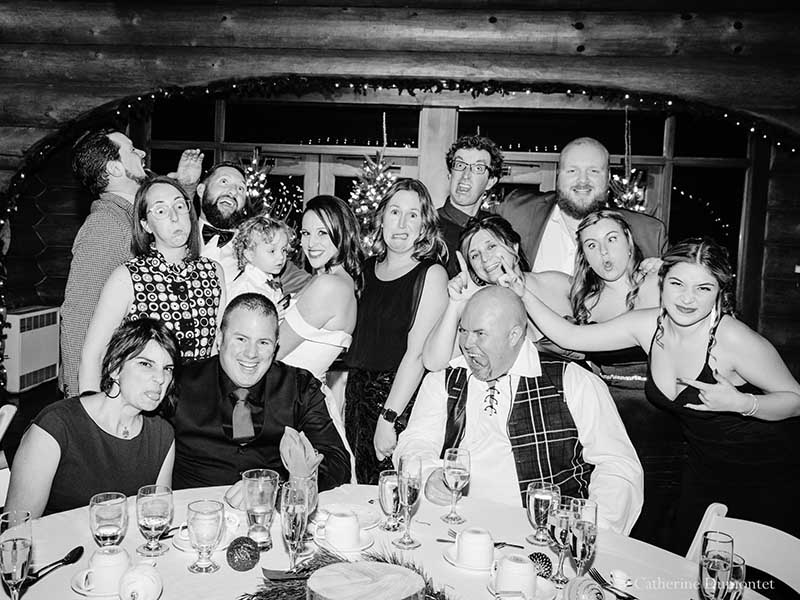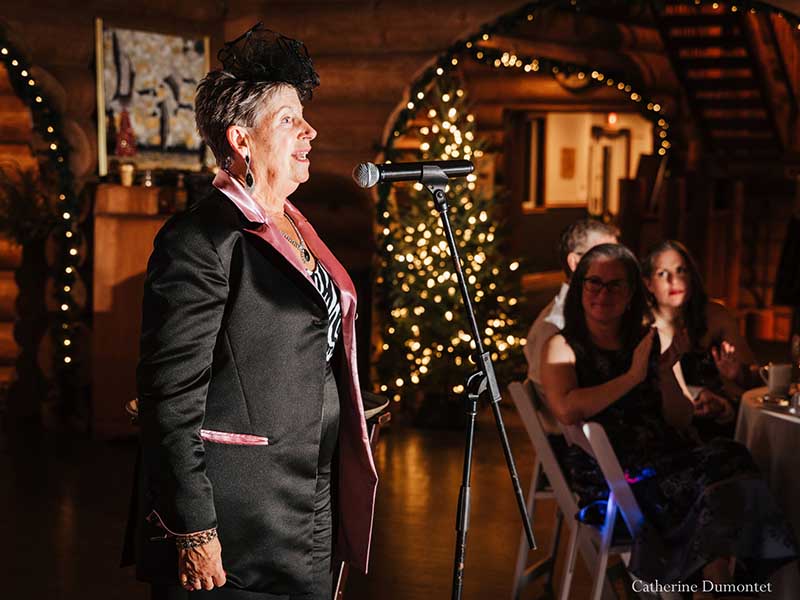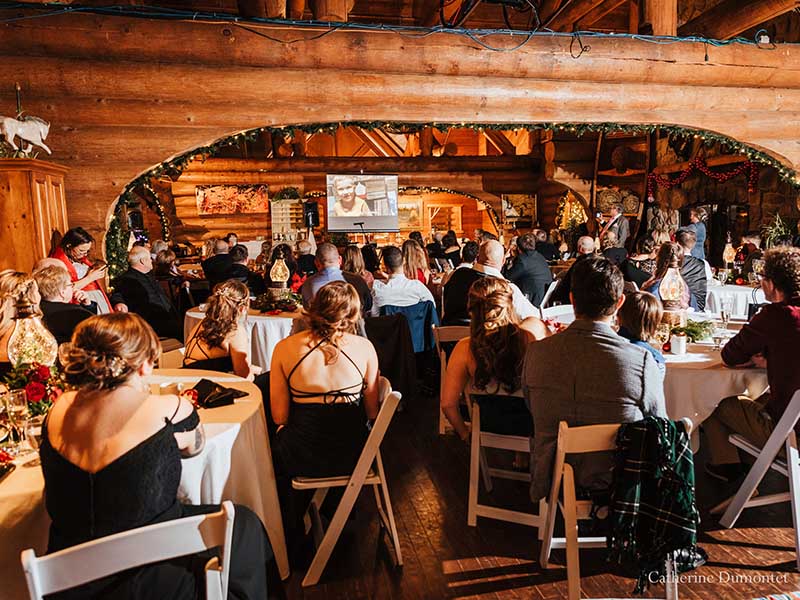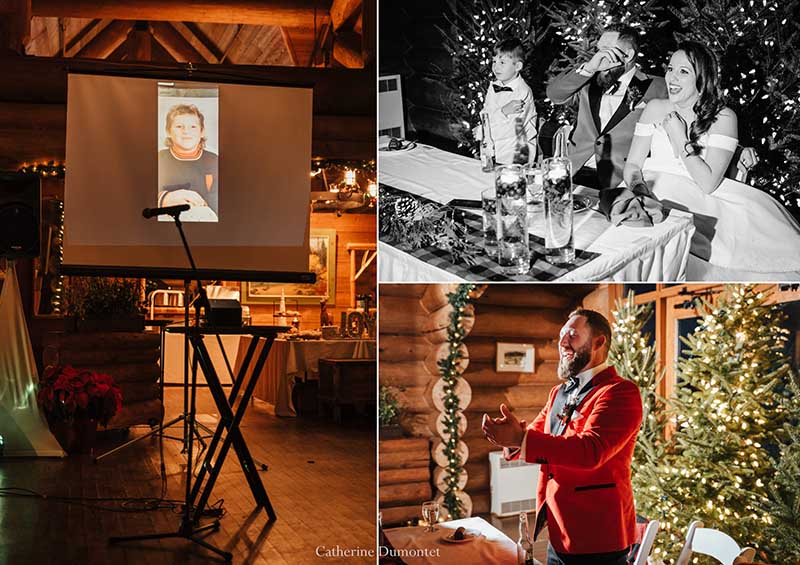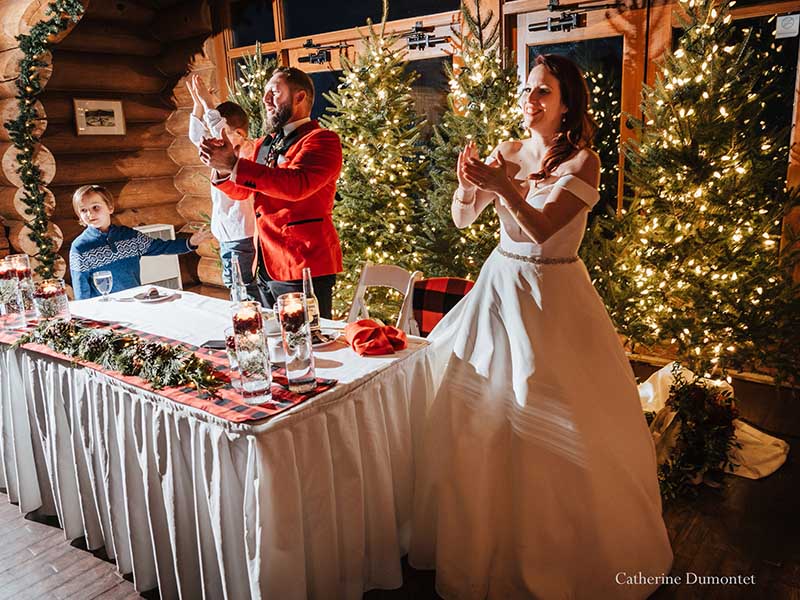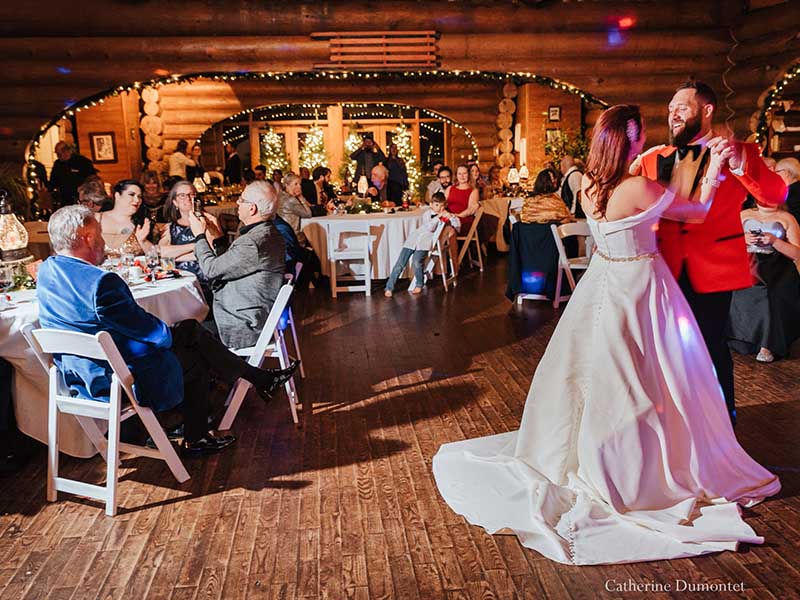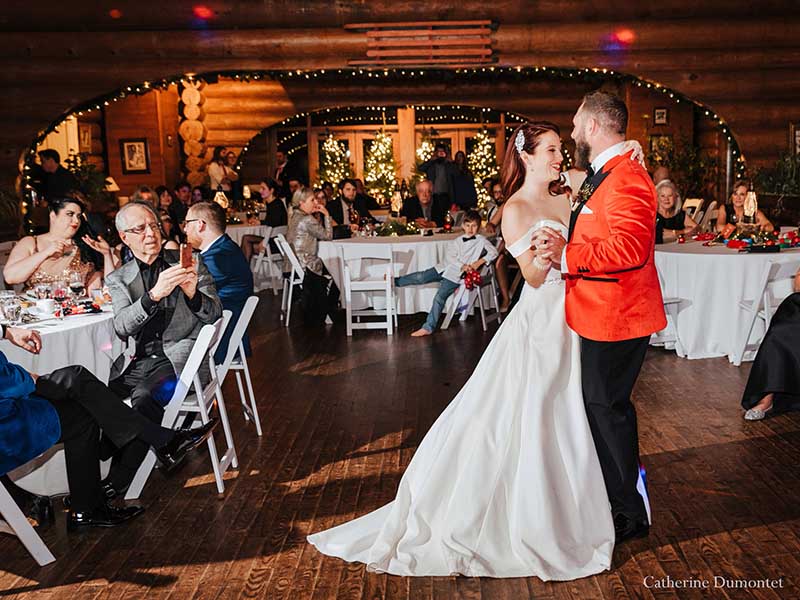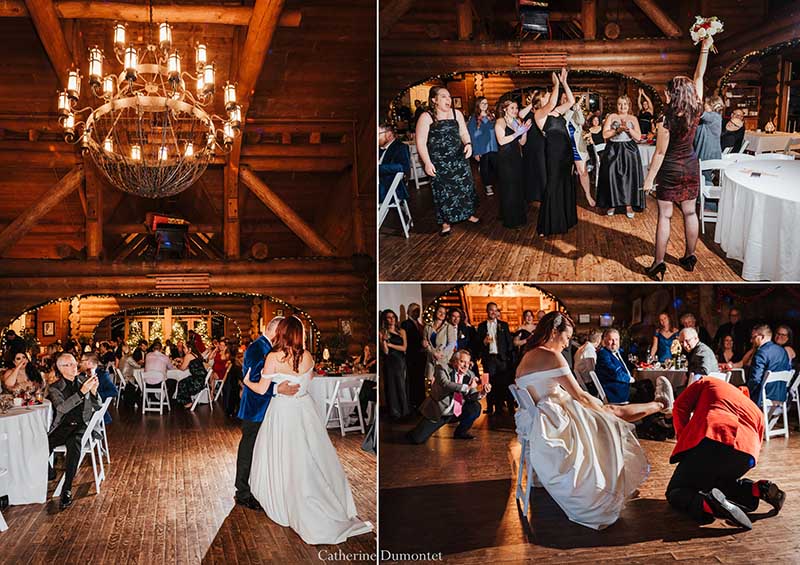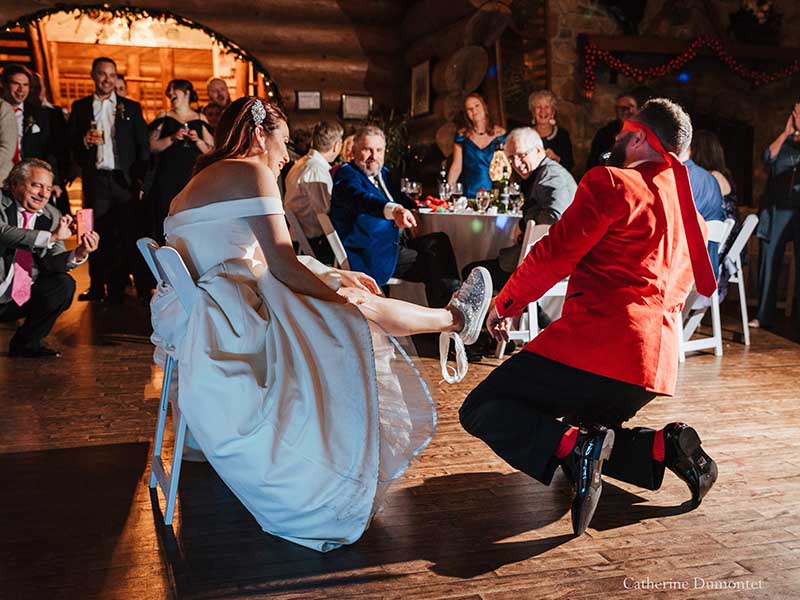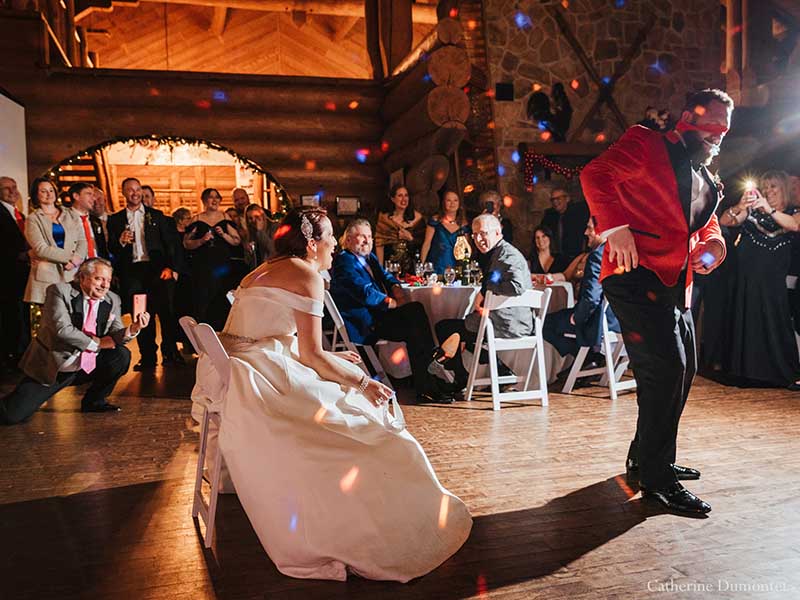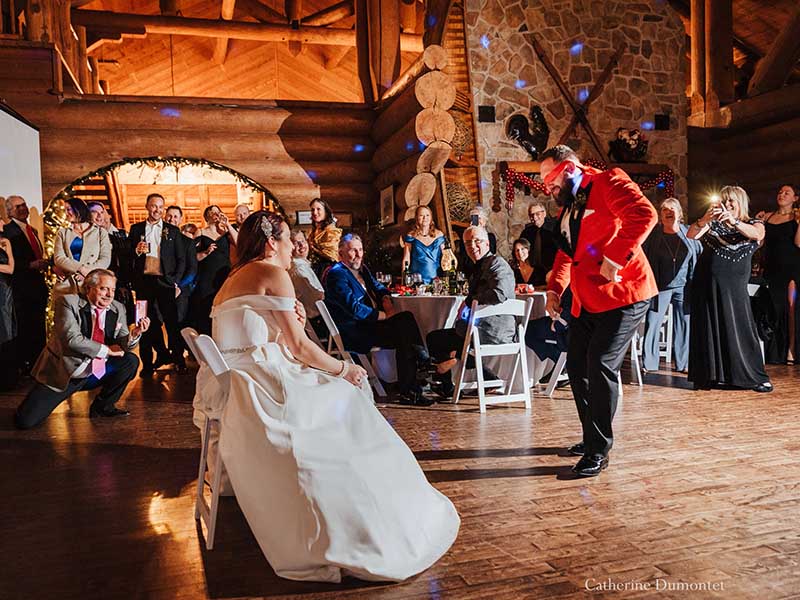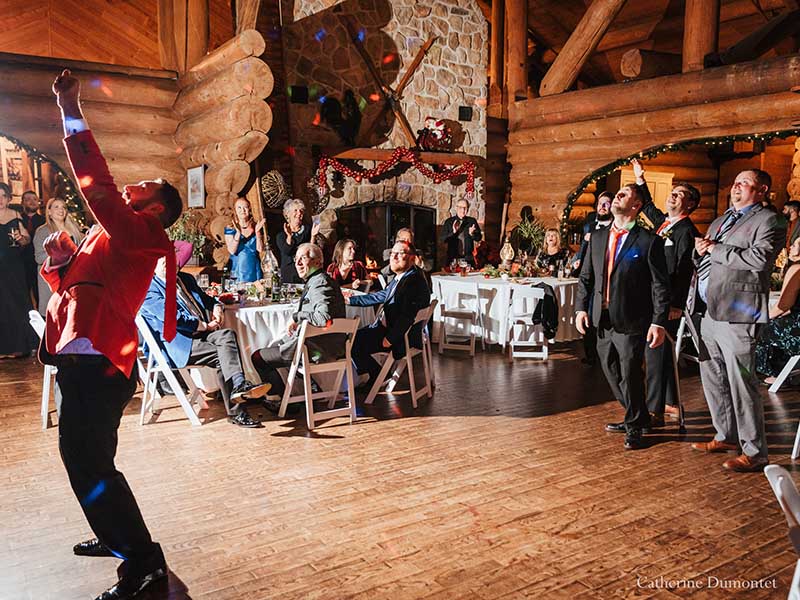 You like Carol-Ann and Chris Laurentians winter wedding? View some more over : here.